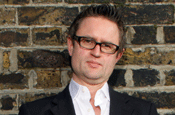 The two judging panels, made up of both client and industry judges, have also been announced.
The client panel has judges from the financial, charitable, and communications sectors.
The ten client judges include Alan Bishop, chief executive of the COI, David Pemsel, group marketing director at ITV, and Roisin Donnelly, corporate marketing director at Proctor & Gamble UK & Ireland.
The sixteen industry judges include Morag Blazeman, former CEO of the PHD Group, UK, Paul Phillips, managing director of AAR, and David Wethey, founder and chairman of Agency Assessments International.
Sir John Sunderland, chairman of judges, said: "The high calibre of the judges represent the best of the marketing community."
Golding joins Sir John Sunderland and convenor of judges, Neil Dawson, to form the trio who head the judging panels.
Golding was head of planning at RKCR/Y&R, helping the agency become joint IPA Effectiveness Agency of the Year in 2004, and also won the IPA Effectiveness Grand Prix in 2006. He co-founded Adam & Eve earlier this year.
This year is the first time that the competition is open to advertisers and media agencies, as well as all advertising agencies worldwide.
The competition is open for entry until 25 April 2008.
Client judges:Alan Bishop
, chief executive, COI
Dan Cobley
, marketing director, UK, Ireland and Benelux, Google
Hilary Cross
, director of external affairs, MacMillan Cancer Support
Jeremy Davies
, brand & communications director, Abbey
Roisin Donnel
l
y
, corporate marketing director, Procter & Gamble UK & Ireland
Andy Gilson
, marketing director, General Motors UK and Ireland
Jo Kenrick
, marketing and customer proposition director, B&Q
David Pemsel
, group marketing director, ITV
Richard Tolley
, group marketing director, Dairy Crest
David Wheldon
, global director of brand and customer experience, Vodafone UK
Industry judges:Peter Bowman
, general manager, JICIMS
Morag Blazey
, former CEO, PHD Group, UK
John Deighton
, brierley professor of business administration, Harvard Business School
Sara Donoghugh
, econometrician, Data2Decisions
Bryan Finn
, econometrician
Richard Foan
, managing director, ABCe
Thayne Forbes
, joint managing director, Intangible Business
Kirsty Fuller
, CEO, Flamingo Group
Richard Jolly
, adjunct associate professor of organisational behaviour, London Business School
Judie Lannon
, editor, Market Leader
Andy Pearch
, group commercial director, Thomson Intermedia
Paul Phillips
, managing director, AAR
Toby Reeks
, analyst, Merrill Lynch
Mark Stockdale
, founder, Wheelbarrow
John Tylee
, associate editor, Campaign
David Wethey
, founder and chairman of Agency Assessments International (AAI)