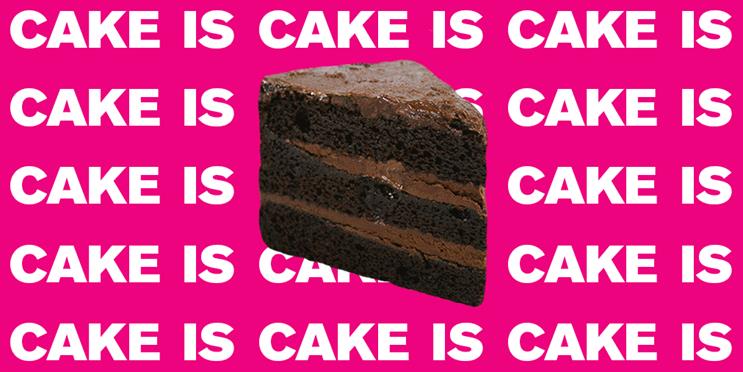 The world's problems can't be solved with cake, but it's a damn good start.
David&Goliath has launched "Cake for All" -- a campaign in support of the LGBT+ community after the Supreme Court ruled in favor of a Colorado baker who refused to bake a wedding cake for a gay couple because of a religious objection.
The agency worked with four of Los Angeles' top bakeries -- Sweet Lady Jane, Duff's Cake Mix, Magnolia Bakery and Hansen Cakes -- which donated a total of 20 cakes.
"At D&G, we've always believed in staying true to who we are and inspiring others to do the same. And let's face it, that takes bravery," said David Angelo, founder and chairman of David&Goliath.
"Stepping out of fear into our greatest potential is the fabric of our agency culture. And since we opened our doors nearly 19 years ago, we have been accepting of people of all gender identities and preferences. So we decided to turn our weekly 'Thirsty Thursdays' happy hour into a Pride Month celebration that demonstrated our agency truth of bravery and inclusion. And that the simple enjoyment of eating cake should be shared by all."
D&G employees were invited to decorate the cakes with personal messages of solidarity. Well-known Drag Queen Nikki Licious hosted the event and performed to a cheering crowd on D&G's Brave Stage, adorned in a bedazzled cupcake costume and singing a set from Katy Perry.
The campaign will run in series of social media posts over Pride Month.
Earlier this month, the Supreme Court ruled in favor of Jack Phillips, who refused to bake a wedding cake for a gay couple.
A Colorado state court initially found his decicion to turn away David Mullins and Charlie Craig in 2012 as unlawful discrimination.
But this latest ruling found the decision had violated Phillips' rights.