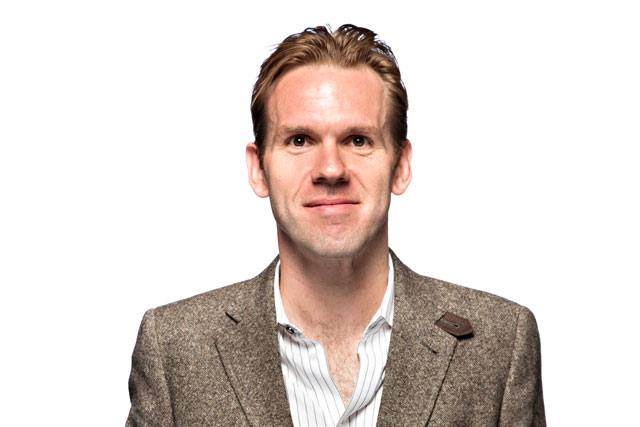 The reason I got into advertising was ... from a young age, my father instilled in me a fear of ending up as a penniless hobo. So, I cast aside romantic notions of suffering for my art and chose a well-remunerated profession.
The campaign I'm most proud of working on is ... one that never ran. When I pitched for Denny's, it had restaurants in 49 of the 50 US states, except Wyoming. We got close to selling them a campaign blaming all that was shitty about Wyoming on not having a Denny's. They bottled it at the last moment. The state now has five Denny's. A missed opportunity.
And the campaign I pretend I wasn't responsible for is ... as I've gone to great pains to bury my mistakes, it seems foolish to expose them now.
My favourite campaign created by someone else is ... "beware the voices" for Monster.co.uk. Ten years on, and it's still perfect.
The best moment of my career so far was ... I've been lucky to work with lovely, talented people.
While the most embarrassing moment was ... a couple of poor pitches I'd love to forget.
The best celebrity I've worked with on a campaign is ... either Kevin Bacon or Rob Lowe. Both were professionals who worked hard to elevate the material.
The person I'd most like to work with in the industry is ... Hedi Slimane. Absolutely brilliant.
The person who's had the biggest influence on my career is ... my wife, friends and family - for tolerating the hours, cancelled plans and wild mood swings.
The best piece of advice I've received during my career is ... accept that you'll be wrong a lot of the time, and learn from it.
If I wasn't working in advertising, I'd be ... the hobo.
In ten years' time, I'll be ... doing relief work in Africa to atone for a career of godless hucksterism, or sitting atop an enormous pile of money, laughing maniacally as I stub out my cigar on the arm of one of my minions.