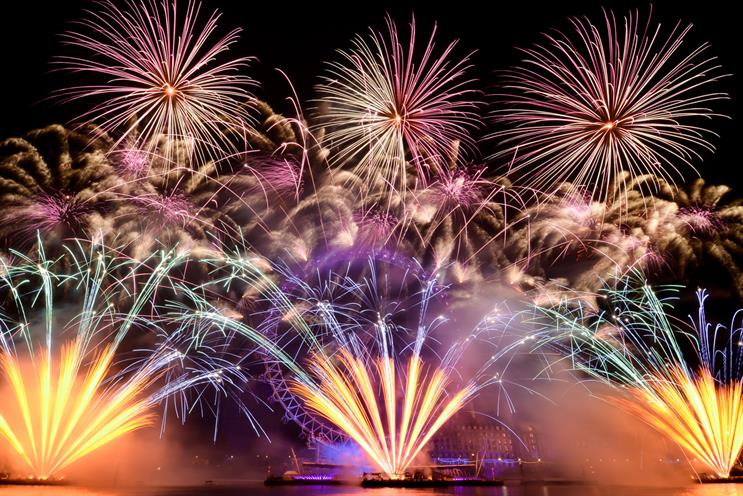 WHY Zolkwer created and choreographed London's New Year's Eve spectacular. It is the ninth successive year that Jack Morton Worldwide has produced the event.
HOW Zolkwer says: "Beyond the obvious need to deliver spectacular entertainment, our strategy has always been to ensure that we create something that exudes and celebrates the 'London' experience. And something that works for the live audience but also, critically, for our massive broadcast audience – we're designing for the cameras. That means exploiting iconic geography, architecture and music to create a show that is uniquely of its time and place. These days, the soundtrack in particular serves to express the London 'brand' to the extent that what works so well for us simply wouldn't make sense anywhere else – we try to avoid anything generic."
Inside Zolkwer
How did you get into brand experience? It's all a bit of a cliché, really – a bit of talent, a lot of hard work and even more luck. First of all, I got into theatre, film, art, music and dance. Then my early education and professional experience allowed me to explore and play in a bunch of areas before I joined the "industry".
What's the biggest job that you've worked on? I was the project and creative director for the opening and closing ceremonies of the Athens 2004 Olympic Games – that would be the biggest in terms of the combination of creative challenge, production scale, budget, ambition, broadcast reach and sheer fear.
Where do you find inspiration? Perhaps the thing that really inspires me is the ultimate challenge for anyone working in "creative": to do something wholly original that also has worth.
What will you be working on next? I'm the head of ceremonies for the Glasgow 2014 Commonwealth Games.