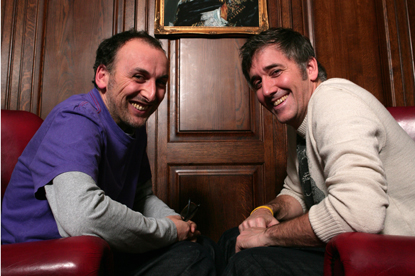 The creative team joins the other global partners, including Dan Wieden, the chief executive officer, Dave Luhr, the chief operating officer, Susan Hoffman and John Jay, the executive creative directors, and Bill Davenport, the executive producer.

Davidson and Papworth are the first partners to be appointed from outside Wieden & Kennedy's Portland headquarters and the first appointments to the global board since the addition of Jay in 1996.

Wieden said: "If you want to be a partner at Wieden & Kennedy, you've got to be some kind of saint and some kind of crazy.

"No-one exemplifies that more profoundly than Tony and Kim. They have raised the bar, broken rules, lifted hearts and shocked the world.

"There is no office, anywhere, more loved and respected than Wieden & Kennedy London."

Davidson and Papworth have been responsible for a number of award-winning campaigns since they joined the agency in 2000, most notably the Honda "power of dreams" spot, which netted two black D&AD Pencils and the Grand Prix at Cannes.