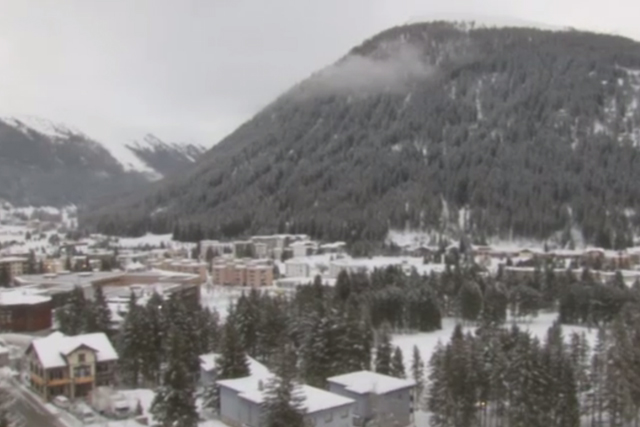 The figure marks the highest proportion since PwC started tracking the trend in 2009, when just 49% of CEOs expressed this concern.
Topping the list of concerns by global CEOs was the issue of regulation. Some 72% of respondents expressed their worry about its impact on business – the first time that the issue overtook economic concerns.
In the UK, that figure was even higher – 77% of UK CEOs said they were concerned about regulation, with UK business leaders calling for fewer rules, focused on outcomes rather than processes.
The findings of the Annual Global CEO Survey were unveiled at a press briefing in Davos, Switzerland by Dennis Nally, chairman of PricewaterhouseCoopers International, who highlighted that the research found an overall return of confidence about the global economy.
Nearly half (44%) of CEOs are expecting an improvement over the next year, up from 18% in last year's survey. A mere 7% forecast economic decline, a markedly smaller proportion than the 28% last year.
UK CEOs are also more confident about the global economy than their overseas peers, with 61% thinking it will improve in the next year, up from 10% last year.
There was less bullishness among CEOs when it came to their own businesses. Nearly 40% said they were "very confident" of revenue growth prospects for the coming 12 months, up from 36% last year. Overall, 85% said they were "somewhat" or "very" confident about their own company's prospects.
Again, there was greater confidence among UK CEOs, with 93% saying they were "somewhat" or "very" confident about their own company's revenue prospects, up from 73% in last year's survey. Almost two-thirds (65%) are planning on increasing headcount in their business, up from 45% last year.
PwC's Annual Global CEO Survey was compiled following interviews with 1,344 CEOs across 68 countries during the last quarter of 2013.
Meanwhile, during a panel discussion at Davos, Yahoo boss Marissa Mayer said that the "Internet of Things" will create a "tipping point".