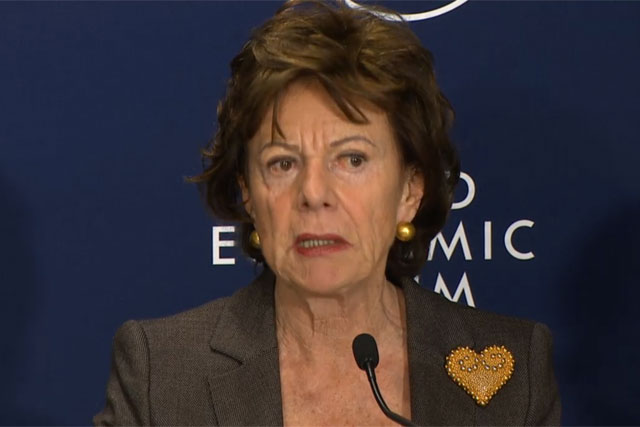 Neelie Kroes, the European Commission vice-president, who heads the commission for the EU digital agenda, launched a start-up accelerator and think tank at the World Economic Forum in Davos this morning.
The Startup Europe Partnership accelerator and European Digital Forum think tank hope to create "thriving start-ups and global internet companies" to make Europe a "global growth centre again", according to Kroes.
She said: "Politicians don't create jobs, entrepreneurs do. We're going to support that mindset and push European start-ups beyond their comfort zone.
"And then we're going to get out of the way. Sometimes the best thing a political leader can do is get out of the way."
Alongside O2-owner Telefonica and Orange, additional founding partners of the two projects include BBVA, European Investment Bank, Cambridge University, IE Business School, Humboldt University, the Lisbon Council, Nesta and Mind the Bridge Foundation.
The Startup Europe Partnership aims to help start-ups break through a "national glass ceiling into global maturity". Its secretariat will be led by San Francisco-based start-up support charity Mind the Bridge Foundation and UK-based innovation fund Nesta.
Meanwhile, the European Digital Forum will aim to give entrepreneurs a voice in policy debates and will produce an annual Digital Economy Index to measure how open Europe is to creating the environment need to help start-ups succeed.
The European Digital Forum secretariat is led by Belgium-based think tank the Lisbon Council and Nesta.