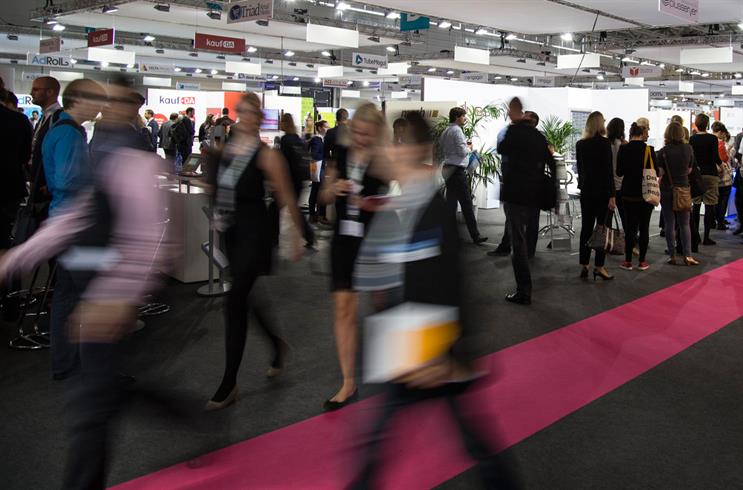 Every year, Dmexco plays host to a vast array of speakers from the worlds of advertising and marketing – and taking it all in can be a challenge. We've picked out the highlights that you can't afford to miss.
Video and the Next Billion
14th September @ 10am, Congress Hall
Video is evolving – with 360º video, virtual reality and augmented reality all bringing new dimensions to the moving image. In this presentation, Facebook's chief product officer Chris Cox discusses how technology is changing the way we express ourselves through video, the tools that the social network is creating to enable these experiences – and what it means for advertisers.
WPP meets VICE
14th September @ 11:15am, Congress Hall
One of the world's most successful business leaders meets one of the media's most influential figures, as WPP CEO Sir Martin Sorrell takes to the stage with Vice Media CEO Shane Smith. In the last few weeks, Sorrell's shared his thoughts on Brexit, transformation in marketing and trust in advertising – while Smith has predicted a "bloodbath" of media consolidation next year. So no matter what their discussion covers, it's sure to throw up some talking points.
Digital Kills/Saves the Radio Star
14th September @ 12pm, Seminar 4
Digitisation has changed the face of audio – with radio's monopoly on our ears giving way to a multitude of digital audio channels. And the explosion in digital audio channels – from podcasts to streaming media – has created new opportunities for advertisers, such as programmatic audio advertising.
In this presentation, Spotify and market researcher TNS Infratest discuss the findings of their latest research into how data is being used in audio advertising, and explore what the implications of the new digital audio landscape are for brands and audio services.
Programmatic advertising in Europe: Spend, strategies and models for the future
14th September @ 1pm, Motion Hall
IAB Europe presents the findings of its latest survey into programmatic advertising, in a panel discussion bringing together representatives from across the world of digital advertising. Find out what's driving programmatic advertising in Europe, the challenges it's facing and how the industry is responding to the increasingly sophisticated marketplace.
Through the Eye and into the Brain: Moving from Viewability to Visual Engagement to Understand Ad Effectiveness
15th September @ 10am, Seminar 2
Viewability is one of the key metrics for ad campaigns – but does it reflect how likely a consumer is to actually look at the ad? Does visual engagement correlate with how likely a campaign is to be remembered? In this seminar, InSkin Media, Research Now and Sticky draw on their cross-vertical eye-tracking study to discuss viewability and visual engagement, and its impact on advertising.
How Obama won the election, what that tells us about Donald Trump's chances and what that all has to do with your company
15th September @ 11am, Seminar 3
Elections are increasingly data-driven – and with the US Presidential Election looming, the impact of data on the electoral process has the potential to change the world. In this presentation, B.Telligent and data scientist Dr. Michael Allgöwer goes behind the scenes of the last presidential election campaign, exploring how data impacts on everything from predictive analysis to who gets to attend a fundraiser – and explores what the data has to say about Donald Trump's chances as people go to the polls in November.
Racecars on Dirt Roads: Rethinking How Programmatic Works
15th September @ 4pm, Seminar 5
Marketers aren't using programmatic to its full potential – they're employing strategies that are highly manual and use guesswork as much as data science. In effect, they're driving a racecar on dirt roads. In this seminar, The Trade Desk's managing director Sacha Berlin explains how new tools such as bid factoring enable traders to scale programmatic campaigns faster and reach audiences with unprecedented precision.
Photo by PlusServer licensed under CC BY-ND 2.0