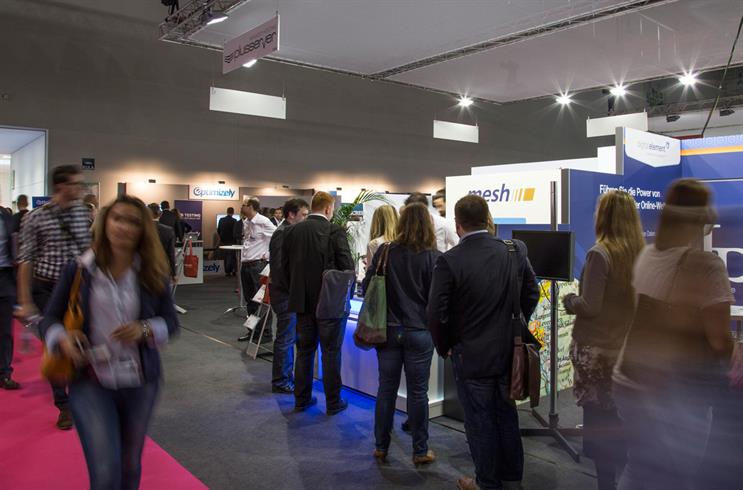 Dmexco is looming – and with only a couple of weeks before it all kicks off, it's time to get ahead of the game and plan your trip. Get the most out of the event with these top tips.
Fail to prepare, prepare to…
Decide what you want to see at the event before you go – it will pay off. With over 250 hours worth of content, plus a ton of exhibitors, you won't see everything. Work out the ones you won't want to miss – if you need some inspiration, check out our guide to the best Dmexco talks. And if you're short of time, we recommend 'Storytelling in the age of Snapchat' (Day one, Congress Hall, 17.05 - 17.30).
Bring business cards
Dmexco is arguably the biggest event for global digital marketers – and with 50,000 visitors descending on the city of Cologne it's a golden opportunity for networking. Make sure your business cards are up to date, and bring plenty of them – now's the time to order up a new batch.
Get hands on
Dmexco is a conference and expo but there are also plenty of opportunities to participate. Work Labs are interactive sessions geared around personal development – so don't be shy, step up and get involved. If you're looking for some practical, personalised knowledge, there's no better place to make your mark.
Be goggle-ready
No doubt VR will be everywhere this year. Make sure you know your Oculus Rift from your HTC Vive, and memorise the following phrases to drop into conversation:
"Of course, the hardware needs to come down in price before we see widespread consumer adoption."
"The future of VR is in eye-tracking technology."
"James Cameron thinks it's 'a yawn', you know."
Bring a bag
Nearly a thousand exhibitors won't let you go home empty handed. Expect to come away with plenty of freebies: from tablet-charging gadgets or glowing gaming toys to free books and other generous give-aways.
Show some app-itude
Get ahead of the game by downloading the official Dmexco app – it features the full programme, exhibitor lists and a hall plan, among other useful information. Actually, at this point you'll be so far ahead of the game that you'll have overtaken Dmexco itself – the app has yet to be updated to the 2016 version, though according to their site the new version is imminent.
Bring an open mind
Keep your wits about you – and your eyes open. The next thing to change the ad-tech world could be buried in the farthest corner of the furthest hall. And make sure you have a plan of attack – don't just plunge in without thinking about what you're aiming to get out of the event.
Photo by PlusServer licensed under CC BY-NA 2.0