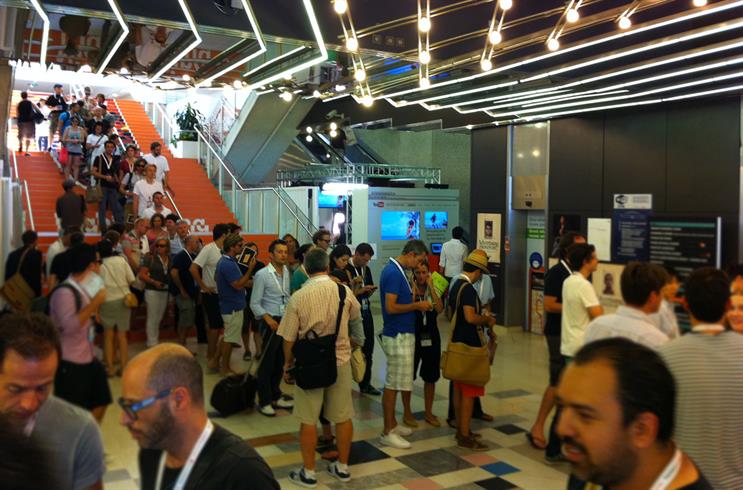 Cannes Lions is a hotbed of creativity, networking and parties bringing together people from all over the world in one small town for a week at the end of June. You can't help but people watch – so here's a rundown of the types of people you might encounter as you trot to and from your sessions on the Croisette. Which one are you?
The Cannes virgin
You can tell a Cannes virgin a mile off. Usually wildly overdressed and with an air of terrified wonder about them. They will be constantly checking their official map to see where they have to be next – usually attending every possible session and seminar and as many parties as possible. By the end of the week they are broken, wiser and will know better for next year.
The cool creative
Cannes is riddled with cool creative types. You can tell them a mile off. If they are blokes, they usually look like hipsters on tour – beard, perfectly coiffeured hair and earnest-looking glasses or sunglasses harking back to the 1950s. They'll be dressed in tailored shorts, a white t-shirt, deck shoes and a checked shirt worn open over the top. The creative females are harder to spot, but they might appear to be in rockabilly fancy dress. Either way, they will be dissing their peers in the Gutter Bar.
The sales guy or gal
You will recognise the sales guy or gal immediately. They will be in a full suit – and if they are female – in heels too. Whatever the weather, they will be sweating quietly, looking 'professional'. They'll have pockets bulging with business cards and will whisk you off for a rosé at the slightest whiff of interest in their wares. They will also follow you on Twitter and will connect with you on LinkedIn the second you tell them your name. Later in the evening, you'll find them at the Gutter Bar – still in their suit, but with their tie at half mast, nestling under one ear.
The journalist
You'll know the hacks by their pasty features, jaded demeanour and air of quiet resignation as they plod from one dark theatre to the next, writing up session after session. They'll moan about the terrible Wi-Fi and the crush in the airless press office –– pretending they hate every minute. Not so, ladies and gentlemen. In reality, they love it and can be found in various states of disarray at the end of the evening.
The agency type
It's selfies at dawn with this lot. For them, Cannes is one big party. They'll be celebrating whether they win or lose a coveted Lion. They'll be on the yachts, the beaches and in the bars. Casually dressed, they are there to let their hair down and nothing is gonna stop them.
The locals
Spare a thought for the locals. First they have the film festival that sees their beautiful town invaded by A-listers and their hangers-on – then the creative industry arrives in full force. They don't get a minute's peace. You'll know the locals, not least because their French is flawless, but also because they manage to look effortlessly chic even under the most sweltering conditions – something the rest of us just can't pull off. Be nice to them; after all, you are on their turf.
So there you have it – six very different types of people that you might bump into at Cannes – five of whom want to be there and one who is there by default. The latter will be glad when the rest of us depart, so they can have their chic resort to themselves again.
Photo by Digitas Photos licensed under CC BY 2.0