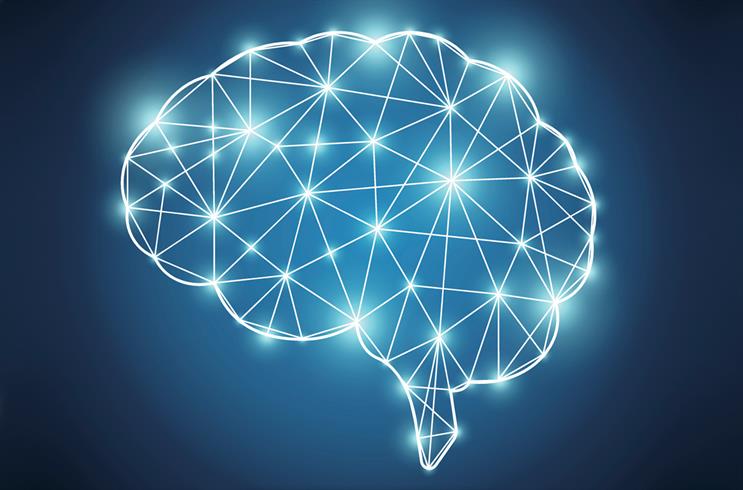 When M&C Saatchi, Posterscope and Clear Channel launched an artificially intelligent ad in 2015, the creative community was simultaneously baffled and scared.
The outdoor ad used a "genetic algorithm" to determine the best creative to show based on how people reacted to previous executions. Creatives in adland noted that the best advertising surprises, rather than conforms to the viewer's expectations. If AI only ever kowtows to expectations, can computer-generated adverts ever be creative?
They're not out of a job just yet. Artificial intelligence is unlikely to replace human creativity in advertising in the near future, but aspects of the technology are fast being integrated into the digital ad market.
This coincides with the rise of data and its importance in marketing. While it's fashionable for marketers to talk about AI and big data, few really know how the two intertwine. Yet the big tech companies are increasingly turning to AI to generate insights out of reams of online consumer data.
Machine learning, in particular, is the subset of AI being adopted in online advertising. Its successful use hinges on data.
Machine learning is a type of AI that allows computers to learn without being explicitly programmed. The more data a computer has, the more it can learn. You can teach a machine to recognise patterns, but if you only teach it one pattern, your machine is pretty limited. Feed millions of patterns into it, however, and the machine's capabilities become more interesting.
Predicting performance with machine learning
Ad giants including IBM, Google, Microsoft and LinkedIn have been researching the applications of machine learning to display advertising for several years. The latter two teamed up with Criteo on a research paper in 2014 predicting click and conversion rates in display advertising. Google published similar research a year earlier, and that research is starting to bear fruit.
The point of the research was to explore whether it was possible to better predict performance metrics through machine learning. The rise of programmatic and, consequently, real-time bidding, means the ability to predict, for example, the clickthrough rate is increasingly important to demand-side platforms.
It appears it is possible, and growing fast.
Earlier this month, Juniper Research predicted that this particular strand of AI will help generate $42 billion in annual ad spend by 2021, a considerable jump on the $3.5 billion predicted for this year. That follows Google's unveiling of Smart Bidding in July, an automated bidding service for AdWords and DoubleClick powered by machine learning.
Theoretically, the use of machine learning in advertising should make campaigns more relevant to individual users. Though as internet users can testify, there's still some way to go; take retargeting, where users report being followed around by adverts online. Good for the brand who converts more users, bad for online advertising's image as a whole. Machine intelligence will have to get very smart indeed to avoid irritating consumers.