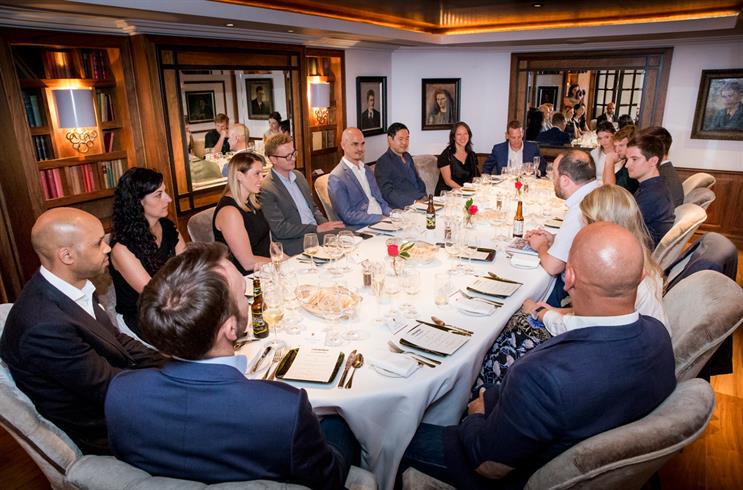 How widely is cross-device used among media agencies and their advertising partners? Is there a need for education in the industry and just how do you define it? These are just some of the questions leading media agencies tackled at a recent roundtable debate.
The state of evolution
Sophisticated, integrated cross-device campaigns should be the norm given the rapid rate of changing consumption habits. It's accepted across the industry that most consumers use more than one device to perform a single task, with mobile becoming more-and-more prevalent.
But identifying these consumers across devices remains a serious challenge. The table agreed they don't often get briefs for full cross-device campaigns. Where are the failings and how can we educate partners on the value?
Sacha Berlik, managing director EMEA at The Trade Desk, said he sees a strong ambition by all global and local agencies to synchronise offline and online media and work hard with it. "It's a hot topic and it's got hotter in the last six months. The media introduction of cross-device is very low. What I don't understand is: why?"
Berlik explained that the technology and the tools are there and there's a market for the implementation of cross-device. Is cross-device just not a top priority for media agencies and their clients?
Blake Cuthbert, chief digital officer at OMD said he believes they already do it but a lot of it depends on how you define cross-device. "When we're developing our plans, we consider multiple screens and how that message is going to be deployed. Whether that's on mobile, on desktop or whatever that screen could be. We serve [the user] a message at that time which is as relevant as possible," he said.
"So for me it's around definition of cross-device because we're doing it. But the technological deployment can differ."
Berlik defined cross-device as having a unified tracking of the same user over different devices: "Using technology which is able to take deterministic and probabilistic data to track the same user on mobile, on a laptop, on an office computer and so on."
Adrian Lee, global digital strategy and innovation director at Vizeum, said he's not sure the technology is robust enough: "We need to be able to do both your digital and your offline cross screen together."
"I am not sure it's a technology issue," said MediaCom's global chief digital officer, Deirdre McGlashan. "There is technology out there that can do it. It's a permission issue with the media partners. The reason we call them them 'walled gardens' is that there are walls.
"Those boundaries are what keep us from being able to do [cross-device]. I don't disagree that there are technology issues but I'm not sure technology is the only thing that's holding us back."
An issue of education
"We've done what digital does really well," said Total Media's head of media, Celine Saturnino. "Which is introduce something really complex then not educate the market."
"The technology exists but it's all different. So how do you measure? There's a strategic, creative and technical challenge – and a massive education issue. No one really knows what it means at a market level."
What are the other challenges cross-device campaigns face? There was agreement that mobile and in-app tracking remains on top.
"The mobile phone is such a personal thing. If it's too disruptive, it's going to annoy people," said Nick Cudahy, head of digital strategy at All Response Media. "Brands have to be mindful about how they use the creative formats – when is the right time to deliver an appropriate ad?"
"That's also why cross-device has not been a focus," added Maxus' head of programmatic, Rob Marshall. "Creatively, we haven't worked out what we want to do on mobile. Once we've worked out what we do want to do, we'll start looking at targeting people between devices."
Jonnie Byrne at The Trade Desk said that not only is the future in your hand – but also the present: "65% of all Google searches start on the mobile; 65%, and that's growing and growing. They're going to be mobile only very soon.
"You've got to be able to track that intent, all the way through the other channels. Adding a frequency cap, so you don't bombard. The main thing is connecting that mobile search, into the way we process, and doing it well."
It's a matter of ownership: data and trust
Saturnino said that it feels like there's still a lot to do when it comes to client trust in third-party data. "If we think about the publisher eco-system outside of the big two, there's a big opportunity for them to aggregate their data, make more of it and be more open. There are lots of them sitting on quite a bit of data and they haven't been able to utilise and aggregate it in an effective way."
Berlik went on to say that a lot of large companies haven't given their first-party data to the data marketplace because of a lack of trust. If the data owner wants to share data with an advertiser they want to be sure that they're sharing with that advertiser alone. But it's an evolutionary process as the technologies get better and more trustful, we will begin to see alliances between data owners and advertisers in the future.
Does the customer actually care about privacy?
Issues surrounding the collection and storage of data have been around for a long time and Lee believes consumers are now much more aware of what's happening with their data: "The overall media coverage of what's happening to people's data is much more covered; it is slightly more difficult to have those conversations with clients," he said.
But Jide Sobo, MEC's head of mobile said that we must look at it from a consumer perspective. "While there's this general knowledge in the national press, do consumers actually do anything about it – or care? How many people actively manage their privacy? There's a big story around privacy from a consumer point of view, but actually, they don't care."
"We don't appreciate that we can remember a time when we weren't targeted. There's a whole generation of people for whom this is natural to be hyper-targeted. We are prone to having a lot of knowledge but a lot of users don't have that because they don't necessarily know that it's going on," added David Grainger, chief strategy officer at m/SIX.
Cuthbert said that with privacy, it all comes back to the that consumer experience. "If it's a really positive consumer experience, something that is adding value and its useful, then it's positive."
Progress needs progressing
All around the table agreed we still have a long way to go in cross-device promotion, understanding and performance. But the shift in consumer purchasing behaviour means this is a top priority for many, and more should be done to convince clients to move towards sophisticated cross-device campaigns.
There are many obstacles and challenges, such as the marriage of probabilistic and deterministic data sets to produce a more comprehensive view of the customer and the ongoing challenges of tracking mobile users. There's also educating and proving the value of cross-device to clients.
But as technology advances and agencies and advertisers raise its importance, cross-device campaigns can only become more frequent.