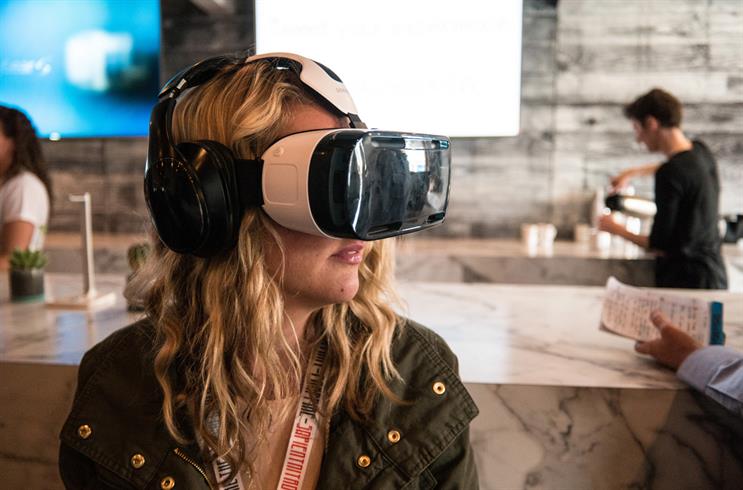 The popularity of virtual reality among brands has grown tremendously over the past few years – with almost all marketers now looking for ways to make use of it.
VR has come a long way since Google first introduced its Street View feature in 2007, giving people a panoramic view of a street from their computer. In 2010, the technology giant introduced a 3D view, and in the same year the first prototype for Oculus Rift was built.
Six years later, the technology has advanced at pace, with virtual reality kit from manufacturers sucha s Oculus, HTC and Samsung all hitting the market. The notion of brands being able to completely immerse the consumer into an experience is beginning to gather steam.
Brands including Virgin Media have been making use of VR to drive brand awareness. In April, it launched its first VR campaign to promote its Vivid 200Mbs broadband, following its "House party" TV ad by Bartle Bogle Hegarty earlier in the year.
The viewer is led through a house party, as in the TV spot, but has a challenge to fulfill when the music comes to a stop – they must connect to Spotify, the music-streaming site, to keep the party going.
Ikea is taking a different stance by using the technology to assist the consumer journey. Customers can use the software to help make a decision on what type of kitchen they may need to buy. The user can walk around their dream kitchen, open drawers, change finishes and even see things from a child's perspective.
Broadcasters are also battling it out to be the most popular amongst fans as they compete with social channels beginning to show live sport. In May, Sky teamed up with Manchester City Football Club and the Premiership League for a trial that saw fans watching a game in VR mode.
With all the changes in the VR space, marketers are keeping a close eye on it so it's no surprise that this buzzword is likely to creep into many conversations at this year's Dmexco.
The conference has planned several seminars on the topic, including whether VR is a necessary tool for marketers, for which Thomas Bedenk, a VR specialist at Exozet, will take to the stage.
Another session will look into whether consumers are having meaningful experiences using the technology, and if brands should be rethinking their marketing strategies to include VR.
This panel will feature Dominic Collins from Jaunt VR, Herve Fontaine from HTC Vive, and Karl Woolley from Framestore.
Keep your eyes peeled for the latest developments in this exciting (virtual) space. There's a lot to learn.
Photo by Nan Palermo licensed under CC BY 2.0