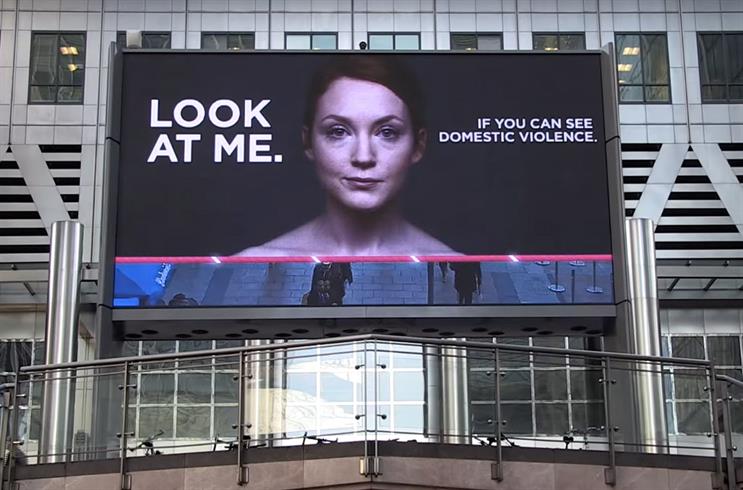 Cannes is full of mind-boggling campaigns. We've trawled through last year's entries and found the ones with a real 'wow' factor, to get you in the mood for this year's creative onslaught.
Last year, Apple's iPhone 6 campaign shook the advertising world, turning the concept of technology on its head. But, it was Always that perhaps made the most emotive and powerful statement with its #LikeaGirl campaign. It challenged worldwide social inequality, proving that effective PR and a killer concept are a winning formula.
The best campaigns are the ones that stay in people's minds years after their launch - like Tourism Queensland's 'Best job in the world', which went viral in 2009.
Cannes also recognises work that raises awareness of a charitable cause or social injustice. Women's Aid and WCRS' innovative billboard campaign touched the hearts of the public as well as the judges at last year's festival.
Always, Procter & Gamble, and Leo Burnett – #LikeaGirl
PR Grand Prix 2015
Always' empowering campaign #LikeAGirl was based on research that young girls lose confidence during puberty. Always wanted the campaign to reverse the negative connotation associated with the saying 'like a girl', while tackling gender stereotypes.
The video showing men and women, boys and girls, carrying out a number of physical activities 'like a girl', was shared through social media and PR - amassing more than 90 million views. Since the launch, the hashtag has become a symbol of female empowerment around the world - as well as being used in school development programmes.
Nitro and Tourism Queensland – 'Best job in the world'
PR Grand Prix, Direct Marketing Grand Prix 2009
Dubbed the world's greatest PR stunt, this campaign scooped two of the top awards at Cannes. The campaign began with worldwide advertising, seeking applicants for a "caretaker" for an Australian paradise island, with a salary of £73,000. The adverts attracted thousands of candidates, who uploaded video applications saying why they should get the job. The lucky winner was charity worker Ben Southall from Hampshire, UK, who beat 34,000 applicants to secure the position.
Tourism Queensland said the campaign generated more than $80m (£49m) of equivalent media advertising space.
Apple and TBWA - iPhone 6 billboards
Outdoor Grand Prix 2015
Apple's 'Shot on iPhone 6' campaign was described as a game-changer at last year's festival. Rather than using professional photographers, Apple created "the largest mobile photography gallery in history" with photos taken by iPhone users around the world. In total, the campaign featured more than 10,000 installations in 73 cities in 25 countries. By using very little technology itself, the campaign highlighted the sharing power of technology, which is why judges crowned it the overall winner.
Metro Trains and McCann Melbourne – Dumb Ways to Die
Integrated Grand Prix 2013
This TV and online ad campaign was a public service message to promote train safety. The ad featured animated characters killed in bizarre ways such as poking a bear with a stick and swimming with piranhas, to push home the idea that deaths caused by messing around or on trains, is pointless. The ad picked up five grand prix awards including film, radio, PR, direct and integrated categories - the most a campaign has ever notched up at the festival.
Women's Aid and WCRS - Look At Me
Gold Lion, Silver Lion, Grand Prix for Good (shortlisted)
The charity's interactive billboard campaign raised awareness of domestic violence by showing images of bruised women, carrying messages such as 'If you can see domestic violence, we can stop it,' and 'Don't turn a blind eye'.
WCRS used pioneering facial recognition technology so that passers-by who looked at the advert, were logged. The more people that looked at the image, the more the women on screen 'healed' and their bruises disappeared. If people ignored the images, they would remain the same. The images were shot by Women's Aid supporter and photographer Rankin.