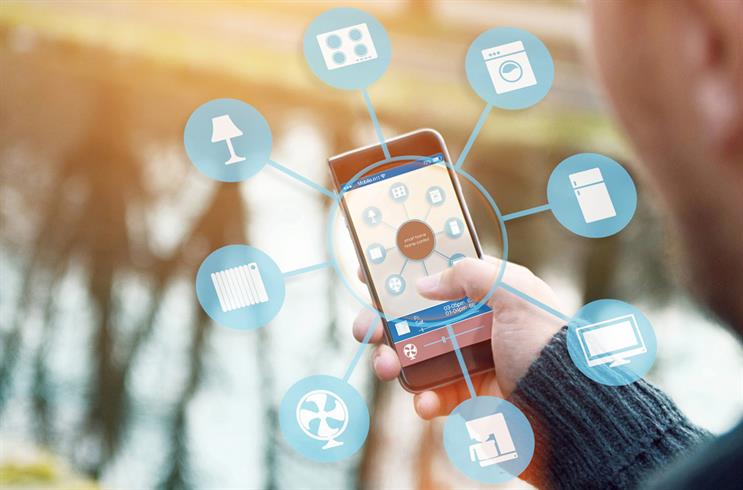 Despite being coined by a marketer, the term 'Internet of Things' can feel nebulous for the uninitiated.
Technologists have been dabbling with attaching sensors to dumb objects (like coffee pots) for decades, but it was former P&G marketer Kevin Ashton who actually hit on the term in 1997. While an assistant brand manager at the FMCG giant, Ashton conceived the idea of attaching RFID tags to lipstick packaging as a way of tracking inventory, connecting physical products with the digital world.
For marketers, this is the central appeal of the Internet of Things: an analogue product can transmit useful information about their customer, helping to build up a picture of how and when they use the product in question.
It requires a dramatic marketing rethink.
An FMCG company usually has a limited view of the consumer. It can pay through the nose to buy data from supermarkets or third parties, and conduct its own research. The Internet of Things opens up the possibility of tracking and communicating with a consumer directly. A sensor attached to a product could communicate with a user's smartphone, giving a brand the opportunity to send useful information and promotional messaging.
In return for useful information and services, a consumer might be willing to give up valuable data, such as when they bought a product, how often they use it and how long they continue to use it.
Brands are already reshaping their approach to marketing in response to the emerging Internet of Things. For example, Pernod Ricard has begun to consider how it might evolve to a services company. It is using the Internet of Things to explore how it can feed consumers useful information such as cocktail recipes, based on their alcohol purchase habits. A connected shelf concept alerts consumers as to when a certain alcohol might be running out.
Another concept by digital agency Mindshare involves attaching codes to hairspray cans. When the user scans the code with a smartphone, this opens seamlessly into a hair tutorial video, without the need to open a separate app. For a company such as P&G and Unilever, this means creating a new content marketing function, and a new way of talking to the consumer directly.
Although brands are getting involved with the Internet of Things, they're still very much in the experimental stages; major technology and privacy barriers likely to prevent the IoT going mainstream for the foreseeable future.
Technology firms have yet to agree on the standards that will underpin the Internet of Things. Some companies are arguing for the establishment of a new standard, since existing communication technologies (like Wi-Fi) haven't been designed with cheap, lightweight devices in mind. One example is Vodafone, which created a connected swimsuit concept that can detect harmful UV levels and send alerts to the wearer's smartphone. The telco is exploring the possible application of Narrowband IoT, which enables the transmission of data in hard-to-reach places quickly and cheaply.
Even if tech companies come to an agreement, there are still questions over whether consumers are ready to live in a world where everything is connected. The user experience will need to be seamless, with consumers likely to be quickly turned off by endless notifications from a bottle of beer. Brands will need to think what they can offer that is of value and, as in any other medium, how and why they deserve consumers' attention.