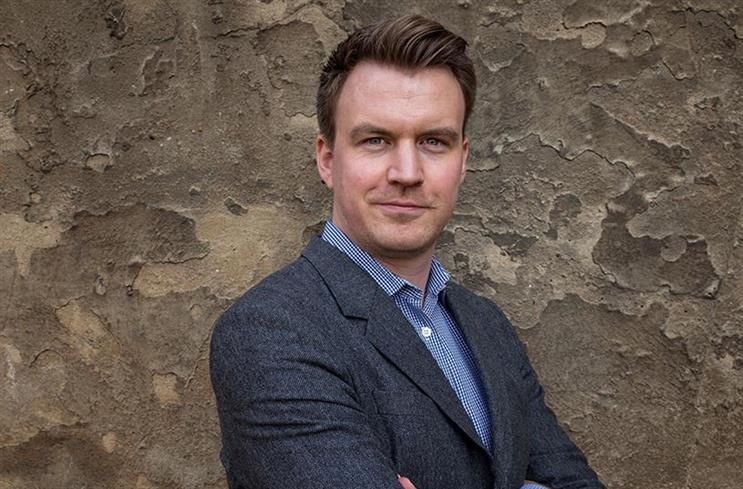 We're always on call and in client meetings so I like to plan my day with a coffee in hand. As a business, we're consultants for clients – so we spend a lot of time out of the office.
It's becoming more and more common for us to go into agencies and train them on the fundamentals of programmatic, our technology platform and product road-maps. Programmatic is the fastest growing advertising channel in the world, yet it still only makes up a – relatively – small percentage of global advertising spend. So it's important that we spend a lot of time doing those top line educational sessions. It's a long game but it's working really well for us. When we're not in meetings, we're at the office in Clerkenwell. It's open-plan and we'll often have music playing.
Break time is FIFA time. In their down-time, team members can be found playing FIFA in the break-out room – we've got a bit of a tournament going on with some of our clients who've been coming round over the last few weeks.
Slack has changed the way we work. Being out of the office a lot, we regularly use Slack, on phone and desktop. If we get a product request from a client, we can Slack message our UK based engineering team and get an instant message back. We answer clients with specific questions straight away. Our local engineers specifically design and build the Trade Desk technology from a UK and European perspective. We go and speak to clients about how they are using the platform and what things will change in the future, so clients can get good insight into what's happening with the technological developments and trends straight from the horse's mouth.
The most important part of my day is making sure we're doing everything we can to bring a product that a client has asked for to them. We don't create our platform, our clients do, so we're agile at reacting to the market. We're an omnichannel cross-device enabled platform with products built based on client feedback – if they need it we will build it. So we need to really listen to their exact needs.
I won't be attending Dmexco – but I've got a good excuse. I've attended Dmexco every year for the last five years, but this year I'm getting married the same week! Luckily, other Trade Desk representatives will be there in full force. We'll have lots of European and US staff attending – it's one of our most important events of the year. What I've noticed over the years is that Dmexco has definitely moved from being a German and then European event to being totally global.
At the end of the day, we like to kick back and relax. We're based in the middle of Clerkenwell Green and we've got a great pub on the corner called the Crown Tavern. We spend a lot of time in there and we wind down there after work, rewarding ourselves us with a happy hour or two.