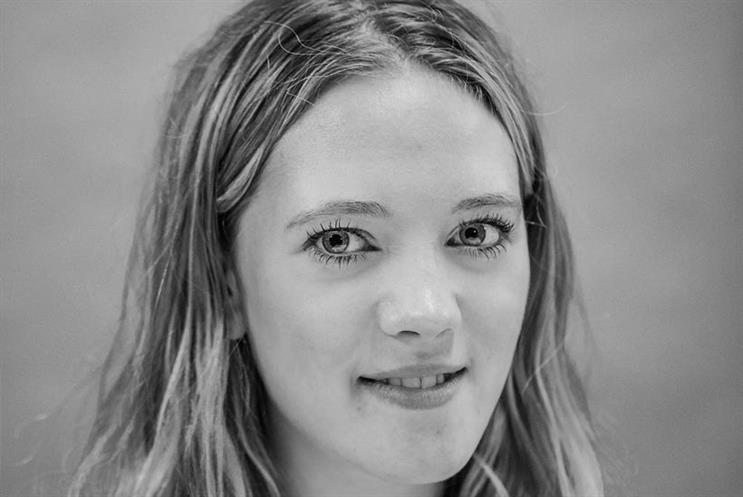 How would you sum up what you do on a typical day?
I've recently set up company yoga, so I usually start the day feeling refreshed and reenergized from there. The yoga bubble quickly bursts though, as another busy day begins. It's always hugely varied – either prepping-for, or attending, shoots for Shop Direct, presenting packaging designs or product innovation for Old Mout Cider, or working on pitches. Status meetings, timesheets and deliverable lists always seem to find a way to creep in too.
What would you say is the best bit about your day?
At St Luke's, we have 'Agenda Setting Idea' sessions, which are three-hour intensive workshops where everyone in the team (from management to interns) co-creates the strategy for the brand. They are full-on but really exciting. I had one of these sessions on my first day, and one of my lines even made it into the pitch!
And what is the biggest challenge?
The current Christmas campaign for Very, as the challenge is to make something that is jaw-droppingly beautiful, that works across every platform, and will have real commercial value. Christmas advertising in the UK is the equivalent of the American superbowl, so the competition is even more intense. We've been working on it all year, and with a list of deliverables that covers two walls in our basement, it's certainly the biggest campaign I've worked on!
What made you decide to become an account handler?
I wanted to work in a creative environment that also has tangible results. A job in account management allows me to do both. I can help businesses thrive, as well as create things that have the ability to make a cultural impact and affect consumer behaviour. Plus, working with smart, funny people really challenges me without it ever really feeling like proper work.
What do you think makes a great account handler?
As the role is so varied, to me there isn't one thing that makes a great account manager. Building and retaining strong relationships is key, both internally and externally so you can gain enough trust to push things through. Being organized, so you can juggle multiple projects across multiple accounts. Then there are times when you need to be a tenacious problem solver, other times when you need to be commercially grounded, and then the times when you just need to be relentlessly optimistic.
What advice do you have for people about to embark on a career in account management?
Bigger is not always better. There are so many great agencies with different qualities; it's not just about joining the biggest company just because your mum knows its name. Do your research and find the agency with a culture that's right for you. For me, St Luke's works on big brands with rigour but is independent, nimble and personal - so it's like my second family.