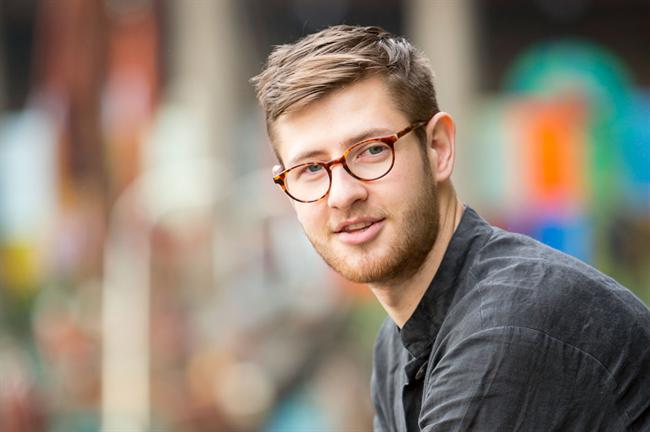 Morning
I start my day by walking to work - a hot cup of coffee in hand. Other days I might be at our factory in Cambridgeshire or at one of our coffee recycling operations, thinking about how we are going to get bio-bean one step nearer to closing the loop on the world's waste coffee, starting with London.
I spend the morning catching up on emails and meeting with team members, suppliers and customers for our Advanced Biofuels. We are working on a project involving recycling some of the UK's largest transport hubs.
As you might imagine, we drink enormous amounts of coffee - over 500,000 tonnes a year in the UK. We divert this waste from landfill and incinerators to our factory. Our operations team are doing an amazing job to channel waste through the existing infrastructure.
I catch up on the latest biofuels press and updates on the circular economy and check out what stories are on the new Economist Espresso App.
As architecture graduates both my business partner and I are very interested in the future of urban design. If my generation can approach challenges with a pragmatic as well as an idealistic framework, and apply this philosophy to designing more efficient systems and processes, we could make the cities of the future amazing places to inhabit.
Afternoon
I like to get out for lunch to grab something to eat as my afternoons tend to be very busy. As we are in such a dynamic phase of our growth at the minute, I am constantly heading from meeting to meeting.
Bio-bean has gone from two people (Ben and I) with an idea, to an operational manufacturing business with a team of over fifteen in a short period of time which has been an extraordinary journey for us.
We are the first company in the world to industrialise this process, so we are learning every single day. It's a massive challenge, but hugely exciting.