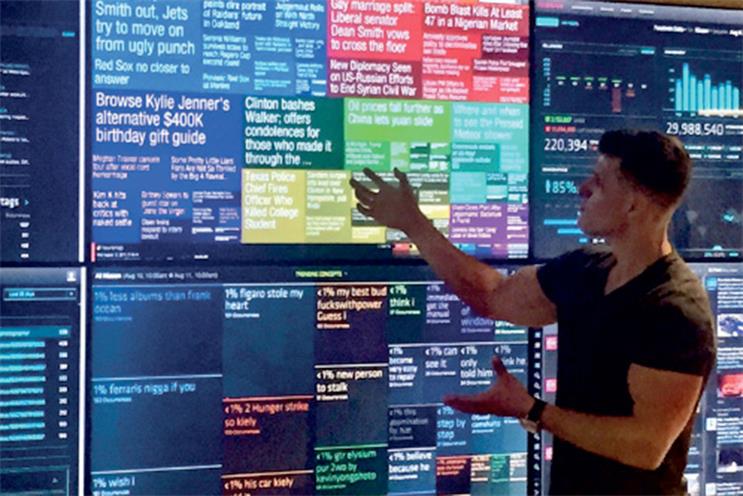 It's Tuesday, and I'm doing my best to maintain the high level of work coming from our team's global central hub while accelerating the adoption of a new work flow across key regional "spokes."
My (much-needed) daily catharsis comes in the form of recreational bodybuilding — hence my structured meal schedule. A solid morning lift will keep my stress down and food will keep me focused. Let's go.
5:00 a.m. Wake up and eat first meal. Check e-mails — about 100 new messages from Japan, the Middle East and Australia. I flag the important ones to think about while at the gym.
5:30-6:30 a.m. Gym. This is normally my personal time but, today, I takea call with our technology partners at Adobe for the roll-out of Adobe Social across key global markets. Eat second meal.
7:30 a.m. I take a call with our team partners in Japan. It's the end of their day and the beginning of ours. I need to know what's on their minds so the US team can think about ways to help solve their problems.
9:30 a.m. Eat third meal. My team and I chat about anything interesting we've seen overnight that could lead to potential content opportunities today. Everyone is pretty geeked about Shark Week.
11:00 a.m. Time for a live demo. An agency client partner has heard about our way of working and wants a quick tour of the space. I walk them through the tools, technology, people and process that make us unique. This marks more than 100 tours of this kind. I eat my fourth meal.
12:30 p.m. The team has been ideating all morning. They land on something brilliant around Shark Week and we begin creative development.
1:00 p.m. I work on a quick-hitting deck for Russia that details the different ways in which our global team feeds insights into the agency and across client business units. They have a pitch coming up and I want them to be armed with the latest.
2:30 p.m. Video conference with the Russia office to walk them through everything in the deck. All clear, but they have more requests – so I'll have to package up some more cases.
3:30 p.m. I work with the community manager to develop targeting and media-promotion strategy for the Shark Week content. We optimize media promo timing to align with trending topics. Eat fifth meal.
4:30 p.m. We run into an issue: media promo paused out of Japan. The community manager and I think
about ways to get promoted results without media dollars. We decide to rally our organic influencers (we think of them as friends of the family with lots of followers).
4:45 p.m. Take a call with the Brazil team to talk through Olympic partnership activation.
5:30 p.m. Shark Week starts trending globally: it's go time! The asset is posted and we start monitoring engagement trajectory. The community manager reaches out to the influencers, who rally and begin sharing the content. The result is huge. It becomes the most-engaged-with and most-seen organic post to date in one hour.
6:30 p.m. Conversational data says people want posters of the asset, and we need a way to thank the influencers. Posters it is. Team begins printing poster versions of the Shark Week Tweet. We get the addresses and will send in the morning. Eat
sixth meal.
8:00 p.m. Global status call with Japan. Looks like we'll need to do some training in India and China.
9:00 p.m. Call to discuss how we adapt a model that has been working globally for the China market.
10:00 p.m. I eat the last meal and shift focus to e-mail, where I tackle some of the things I couldn't address during the day. While every day is dramatically different to the next, this one was a good representation of the frenetic environment in which we consistently operate. I consider myself exceptionally fortunate to collaborate in this crazy world with a whole lot of passionate people who empower and inspire me to do great work every day.
Evan Weissbrot is the global executive director of engagement of TBWA New York.