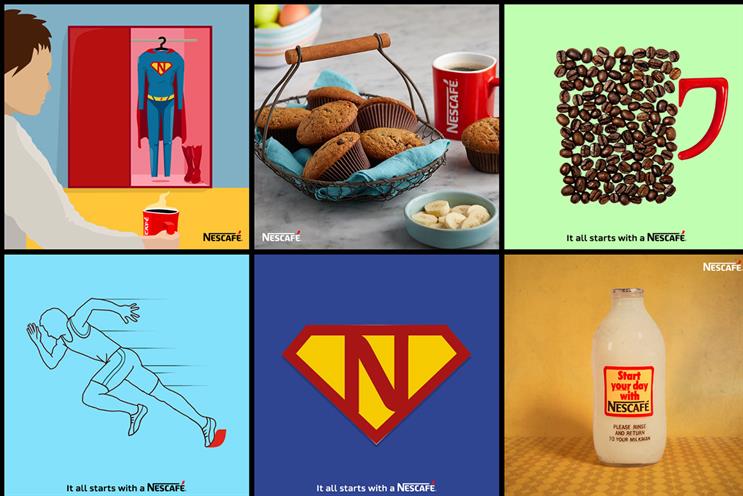 Last year, the world's fifth-most-valuable food and drink brand marked its new global identity by proclaiming that "It all starts with a Nescafé". Now it has announced the abandonment of its traditional websites in what it claims is the beginning of the end of the dotcom. In an attempt to build stronger relationships with young consumers, the Nestlé-owned brand is moving its entire website collection to the social network Tumblr.
The move is a significant one for Nestlé, which wants to find out if social marketing can now be treated as a key method of brand promotion rather than just a bolt-on to other forms of advertising. The hope is that the change will allow Nescafé to focus on "creating real-life conversations with people", collate all positive mentions and push them out to other social networks such as Facebook and Twitter. Whether or not this stimulates others to wake up and smell the coffee remains to be seen. Does Nescafé's move sound the death knell for brand websites or are they just too important to be cast aside so dramatically?
Client
Matt McDowell, European marketing director, Toshiba
"Nescafé's talk of the death of the traditional dotcom is very premature and seems more like an attempt to create a story.
"The fact is that brands use their websites for a variety of reasons, from direct sales to after-sales services. Not all of us are necessarily out to connect with the multimedia generation.
"That's not to say social media isn't a dynamic two-way communication system that has a vital part to play in terms of targeting and segmenting audiences. But even though the media landscape continues to evolve, they are never going to replace dotcom websites."
Trade body
Debbie Morrison, director of consultancy and best practice, ISBA
"What Nescafé has done reflects how big organisations are experimenting by using sites such as Tumblr, Instagram and even Snapchat.
"Their problem is that they are often awash with websites that can't remain static and need a lot of upkeep.
"Nescafé's decision looks as though it has been based on data and analytics, and it makes sense for the brand to go where the conversations are taking place.
"Whether others will follow remains to be seen. I can't believe the likes of Sainsbury's or John Lewis would do so because e-commerce is so important to them."
Planner
Craig Mawdsley, joint chief strategy officer, Abbott Mead Vickers BBDO
"The point about social networks is that they can give brands a presence without the cost of building and running their own websites. However, if you have your own site, you are able to control it.
"What's more, we've seen how the fall of some social networking sites has been as spectacular as their rise.
"Whether or not it's right to put everything on social media will depend on the brand. Those that do so are still going to need compelling ideas. Also, website users are less concerned about particular sites than about ease of access to information."
Planner
Matt Dyke, founder and chief strategy officer, AnalogFolk
"What Nescafé is doing goes against the trend a couple of years ago for companies to move away from social media. They found that they were getting their fingers burned because they didn't own the platform or the data as they could on their own bespoke websites.
"The problem is that Tumblr is essentially a blogging platform. It provides an off-the-peg solution but can't do anything transactional or that requires some functionality.
"It's fine if all Nescafé wants is to publish content for consumption, but not if it wants to create a more worthwhile experience."