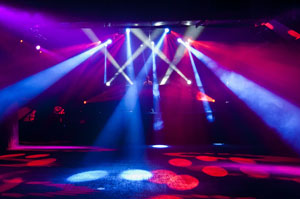 This is the fifth year DBN has supplied lighting, visuals equipment and design services to WHP.
The event is taking place every Friday and Saturday night from now until New Years Day, and is being held at the Store Street car park below Manchester's Piccadilly station.
The event's production lighting design was conceived by DBN's Pete Robinson, and the company says the idea has remained throughout the last three seasons at Store Street, with a few modifications to "ensure a new and fresh look each time".
New this year are 24 so-called 'sunstrips', installed in a grid over the dancefloor, which provide all the big lighting effects in an otherwise dark and moody environment.
DBN has also been involved in rigging and powering a number of neon fittings for a chill out room, and is supplying more sunstrips to create funky effects down the sides of the dance floor.
To leave a comment register and let us know your thoughts.