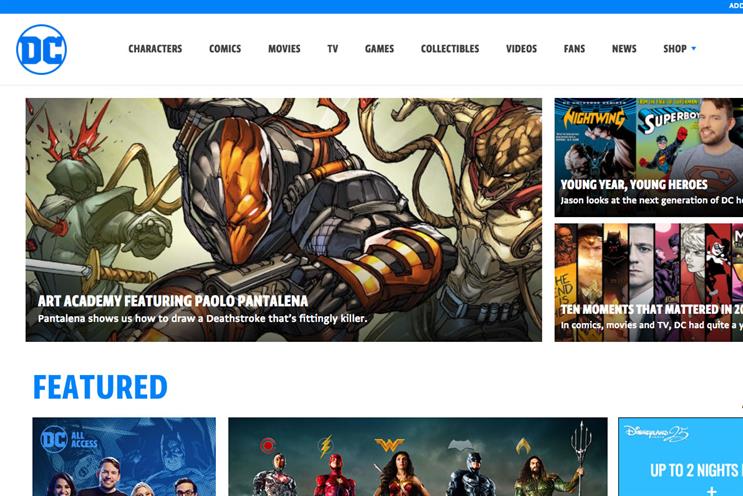 "DC in D.C." will have interactive displays where people can learn about the history of the comic books. It will be located in Washington DC.
The "top 50 greatest graphic novels of all-time" such as The Death of Superman and V for Vendetta will be available for purchase.
Large comic panels will take fans back in time with a series of former comic book covers, as well as showing people how the titles are made with a "how to build a hero" station.
An LED megascreen, measuring 15 feet by nine feet, will cover the back of the pop-up shop with motion graphics of the characters in the comic books.
The activation will also have talent appearances, superhero costumes on display, custom T-shirts and more.
The shop opens from 12 January to 14 January.
---
Join us at Digital Media Strategies on 8-9 March to discover how to develop a profitable and sustainable media business in today's digital world - click here to find out more.