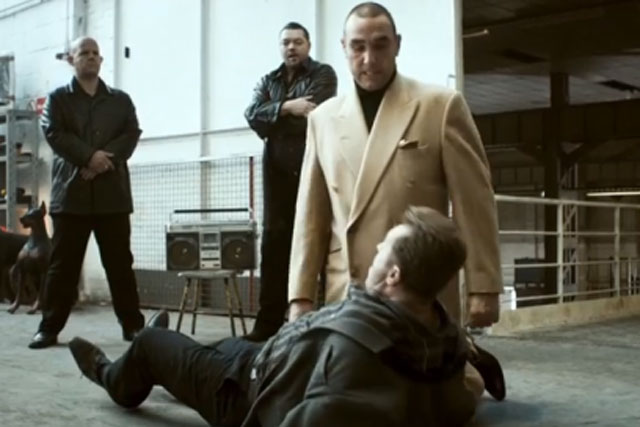 The list is part of the year-long Inspired by Film programme, which launches at Advertising Week Europe 2014.
Watch all the ads in the playlist below.
Ads in the list from British agencies include work for British Heart Foundation, Orange, Giffgaff, Volkswagen and BT.
British Heart Foundation's "hard and fast" ad, starring screen star Vinnie Jones, was created by Grey London. The ad is one of the most-viewed UK ads in the listing with 3.8 million views on YouTube.
The list also included the recent ad break takeover for Lego by PHD and Drum.
The BT Lego ad, which was included in the list, reproduced the existing "flatmates" ad using Lego people and stop-frame animation in the place of live actors.
The list also included an appearance from Steven Seagal in an ad for Orange, which was created by Mother.
Super Bowl ads for Volkswagen and Honda, created by Deutsh LA and RPA respectively, were also included on the list.
The ad for Honda was a parody of 'Ferris Bueller's Day Off' featuring the film's original star, Matthew Broderick, while VW's "bark side" was inspired by 'Star Wars'.
An ad for Samsung's wearable tech brand 'Galaxy gear' in the list was a montage of television and cinema representations of "smartwatches" throughout history.
Starting with Dick Tracey's watch from 1946, the ad also included watch-like devices from 'Power Rangers', 'The Jetsons' and 'Star Trek's famous wrist communicators. It was created by 72andSunny.
Campaign will be covering Advertising Week on its live blog from Monday 27 March. Check back for updates and coverage of the event.