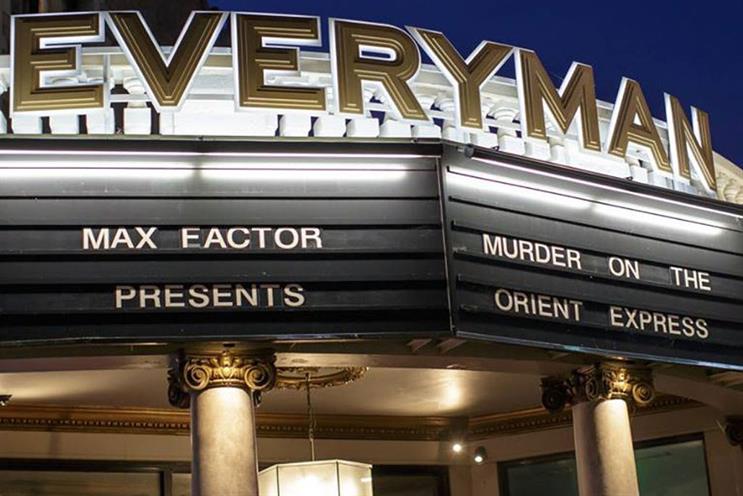 The new operation, called DCM Studios, will be led by creative business director Jeremy Kolesar. With a remit to help brands to "maximise the power and potential", the division will focus on four areas: technology, film content, film partnerships and content production.
DCM, which last month was named Sales Team of the Year at the 2017 Media Week Awards, has already kicked off a nine-month partnership with Coty across its portfolio of independent UK cinemas.
Brokered by Zenith, the campaign looks to align Coty brand Max Factor with four "major" releases starting with Murder on the Orient Express, showing how to "create the look" of the film, as well as hosting private screenings for make-up artists.
Kolesar will report to sales director Davina Barker and will work alongside head of film Tom Linay and head of events and activations Anastasia Takis.
It follows the launch of content studios in other channels, through which broadcasters and publishers have looked to help agencies and advertisers boost the effectiveness of campaigns using their chosen medium.
Karen Stacey, chief executive of DCM, said: "We've driven significant growth for the cinema medium over the last three years and we're determined to maintain this momentum and drive the industry forward in 2018 and beyond.
"The 16-week theatrical window is just one reason why cinema is a step ahead when it comes to delivering unique and memorable experiences. The film slate is also planned years ahead of release which enables DCM to help brands and agencies plan for the long term."
Kolesar added: "Through DCM Studios we aim to inspire cinemagoers with media firsts and will challenge ourselves to deliver award-winning creative campaigns for our clients."
The studio launch comes as DCM and Kantar Millward Brown released new industry research Building Box Office Brands: Volume III, which claims that the use of cinema alongside TV offers the most influential AV combination for brand-building metrics.