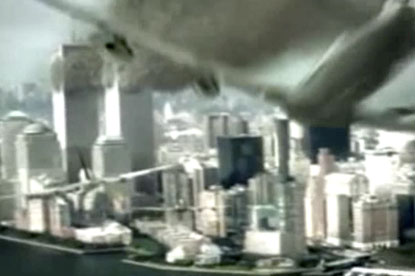 The campaign comprises both a print and film execution that sees not two but tens of planes flying into the New York skyline in order to highlight how much more catastrophic natural disasters such as the 2005 tsunami are than man-made ones.
The print ad had run only once in Sao Paulo but both the print and video versions, which broke online this week, had been entered by the agency into this year's Cannes Festival in the press and film categories.
After initially denying responsibility for the ad, which seeks to encourage consumers to look after the planet, DDB Brasil's president issued an apology on the company's website attributing the campaign to "the inexperience of some processionals on both sides and not bad faith or disrespect towards American suffering".

Chuck Brymer, DDB's global chief executive, has also issued an apology over the controversial campaign, which was also entered and won a merit at the One Show Awards, an accolade that DDB Brasil has asked to be revoked.
Brymer, said: "I find the advertisement offensive and insensitive and I humbly apologize on behalf of myself and the employees of DDB Worldwide."