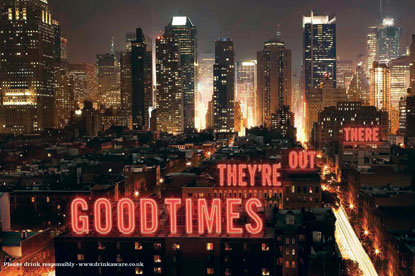 DDB, which already handles the Budweiser account in the US, will be responsible for helping to raise the popularity of the brand in markets where it holds a smaller presence, such as in mainland Europe and parts of Asia.

Currently, Budweiser holds a high profile in markets such as the US, UK and China, but it carries very little weight in some of the other 80 countries where it is sold.

Anheuser-Busch InBev is also thought to be keen on introducing the product into previously untapped markets, particularly in Africa, and DDB will create a series of campaigns to help assist the launches.

During the fifteen years that DDB has worked on the US Budweiser account, the agency has created some notable TV spots, including the "Whassup" and "Super fan" ad campaigns.
The appointment will not impact on local agency arrangements for Budweiser.

DDB's London office is also currently pitching on Budweiser's UK business, which was put up for pitch last month.

The agency will pitch against Rainey Kelly Campbell Roalfe/Y&R for the account.