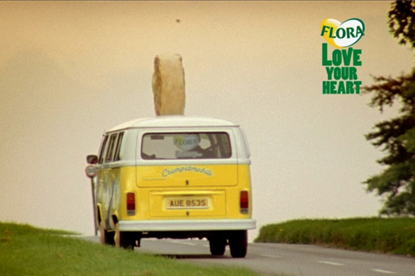 The decision to pitch out the brief to another agency casts doubt over BBH's hold on the business.

BBH handles the £2.7 million advertising account for the main Flora brand in the UK, as well as advertising for Becel, Flora's European equivalent, having secured the business in 2004.

The agencies are due to be briefed later this week.

Although the exact nature of the brief has yet to be revealed, it is understood to encompass advertising for both Flora and Becel under the overarching brand idea of heart health.

In February, Krow, which handles the advertising for Flora pro.activ, the cholesterol-lowering range, and Flora Buttery, landed a brief for Flora's Cooking with Schools initiative.

BBH had handled the advertising for the initiative the previous year.

DDB, a Unilever global roster agency, handles the advertising for the company's Marmite in the UK.

A spokesman for Unilever said: The Flora/Becel brand works with a number of agency partners to deliver global campaigns. We are currently working with BBH on a new global heart health campaign for 2009.

It would not be appropriate to comment on this further while work is still in development. Both BBH and DDB are part of our roster of agencies, and we have ongoing relationships with both of them.