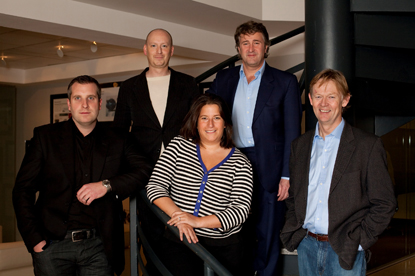 Nick Fox, the chief operating officer, becomes the chief client officer across the group; Jon Goulding, the chief executive of Gutenberg Networks, takes the chief operating officer role; and Tom Roberts, the deputy managing director of Tribal DDB, has been promoted to managing director. Roberts replaces Mike Parsons, the current Tribal managing director, who is leaving the company without a job to go to.
The new senior management team, which also includes the recently appointed managing director of Touch DDB, Victoria Fox, will report to the chairman and chief executive of DDB UK, Stephen Woodford.
The separate Tribal DDB, Touch DDB and Gutenberg Networks brands under the DDB umbrella will continue to exist within the new structure.
Woodford said: "The changes are in recognition of the highly integrated direction of much of the group's work for clients such as Volkswagen, Philips and Hasbro."
He added: "We're keeping the brands because each is a different skillset and lead for business. Some clients are digital-only, some are integrated, some are advertising and we choose the brand as appropriate."