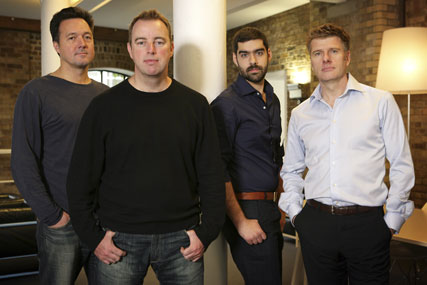 De Moraes, the digital creative director at CHI, takes up the role of creative partner alongside AMV's creative directors Steve Jones and Martin Loraine.
The trio will support the executive creative director, Paul Brazier, and the deputy executive creative directors, Mike Hannett and Dave Buchanan, in managing key client portfolios, nurturing new talent and with the ongoing design of the range of creative services at the agency.
De Moraes joined CHI as a digital creative director and partner in 2006. At CHI, he created work for clients including TalkTalk, Lexus, Samsung and Tango. He started his career in interactive media in Brazil in 1996 at pontoCOM and, in 2000, he moved to London, working at Organic, the BBC, TBWA\GGT and Tequila.
Jones and Loraine joined AMV three years ago from Rainey Kelly Campbell Roalfe/Y&R and have received more than 20 awards including a Grand Prix at this year's Cannes Lions for the Metropolitan Police "choose a different ending" campaign.
Brazier said: "Hiring and promoting creative stars indicates how well AMV is doing as an agency."