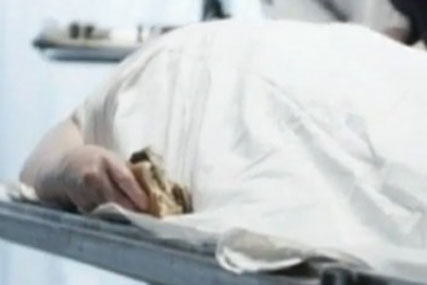 The ad ends with the strapline "I was lovin' it", enraging the fast-food chain whose well-known line in its own ads is "I'm lovin' it".
The ad shows a woman weeping over the body of a man in a morgue while a voiceover says "high cholesterol, high blood pressure, heart attacks", pulling no punches as the camera pans around the dead man and his burger.
The spot then features the McDonald's golden arches logo and the line "I was lovin' it", before the final shot urges viewers "tonight, make it vegetarian".
The ad was created for the Washington-based health lobby Physicians Committee for Responsible Medicine, and is to air during the 'The Daily Show' with Jon Stewart on Thursday in Washington DC, which has a high concentration of fast food restaurants.
The ad has been called irresponsible by some, including the National Restaurant Association, while McDonald's responded to it by saying it was "committed to providing balanced menu choices and a variety of options".
A McDonald's spokesman said: "This commercial is outrageous, misleading and unfair to all consumers.
"McDonald's trusts our customers to put such outlandish propaganda in perspective, and to make food and lifestyle choices that are right for them."


The campaign airs as Jamie Oliver's latest series on Channel 4, 'Jamie's Food Revolution USA', sees the chef attempt to tackle the bad eating habits of Huntington Virginia, which has been dubbed the unhealthiest town in America.
The first episode aired on Monday and saw Oliver struggle to convince locals to change their eating habits.