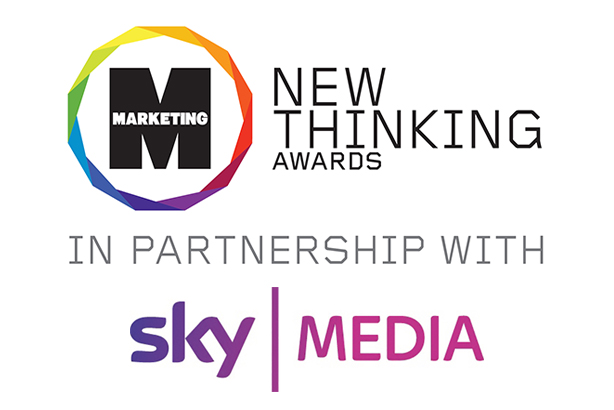 The Marketing New Thinking Awards celebrate brands, agencies and individuals who are a driving force for change. Each of the 12 categories represents an important story in marketing today - from Cultural Shift to the Power of Partnership.
Check out the 12 categories and find details of how to enter
The awards will be co-chaired by Roisin Donnelly, brand director for Northern Europe for P&G, and Jonathan Mildenhall, CMO for Airbnb.
A stellar panel of industry figures complete the judging line-up, including Chris Popple, managing director, digital, RBS; Gav Thompson, chief marketing officer, Paddy Power; Rose Lewis, co-founder & coach, Collider; Suzi Williams, BT's outgoing global brand and marketing director; and Rachel Bristow, Sky Media's director of client partnerships & collaboration;
Earlier this week, we announced that EasyJet's top marketer Peter Duffy and leading consumer behaviour expert Mark 'Herdmeister' Earls would also sit on the judging panel.
The best of the strategic Essays - from the winners and also from those the judges deem valuable case studies - will be published in our online New Thinking Awards Hub.
"We hope the fact that the categories are designed upon strategic themes relevant to all marketers will mean these awards become an industry benchmark on strategy, ideas, execution and impact - and inspirational work from which we can all learn," said Marketing editor Rachel Barnes.
Mildenhall added: "I make no secret of the fact that I continue to learn from the brilliant minds in the UK. Judging these awards will give me a front row seat in the classroom of Great British excellence in marketing."
Find out more about the Marketing New Thinking Awards and how to enter