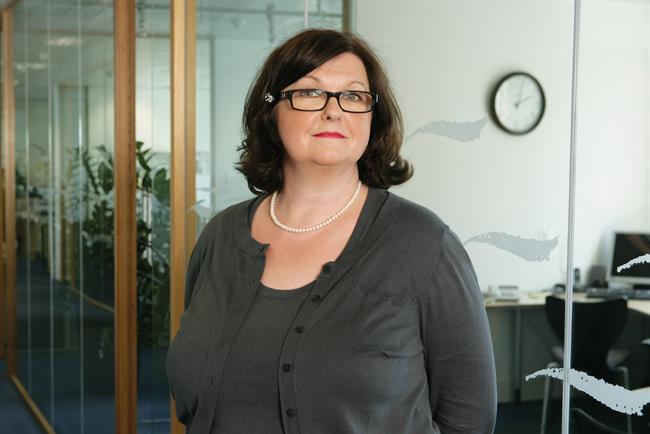 Debbie Morrison is leaving ISBA after 29 years to become managing director, global partnerships and events at Ebiquity in its London office.
She will lead the media auditing and consulting company's relationships with industry trade bodies such as ISBA and the IPA, and run events for clients to keep them up to date on the latest best practices and solutions.
Morrison was director of consultancy and best practice at ISBA, the organisation representing 3,000 UK brands, where she has looked after issues such as agency contract and fee negotiations, agency search and selection, and relationship evaluation.
She said: "Having spent many years steeped in the advertising industry at ISBA, I know the value of having an independent, trusted partner on your side.
"Ebiquity is absolutely on the pulse of key issues brands are facing, delivering marketing effectiveness and digital attribution modelling, driving transparency in media, in-housing digital media and content, and much more."
Morrison has been at the forefront of ISBA's fight to improve media transparency, including the creation of a new, tougher framework for advertisers to use in their contracts with media agencies in 2016.
There was a major clash over the framework, because ISBA did not consult the IPA and said at the time that it believed media agencies no longer had "clients' best interests at heart".
A fresh row broke out at the start of this year when ISBA updated its framework and Ebiquity claimed that it was "a step backwards" for its clients, particularly over the treatment of agency "value pots".
ISBA and Ebiquity have mainly had a good relationship and have run advertiser pitches together.
Morrison's tenure at ISBA has encompassed the separation of creative and media agencies in the late 1980s and early 1990s, as well as the launch of Contract Rights Renewal, the 2003 legislation that protects advertisers' prices on ITV.
In her newly created role at Ebiquity, she will report to Christian Polman, the chief strategy officer, who said her "impressive expertise and industry perspective will be highly valuable to our clients".
ISBA, which is led by director-general Phil Smith, is expected to take some time to decide how to replace Morrison. A number of long-serving ISBA executives have departed in the past two years.
Ebiquity's share price has dropped 30% this year and its chief financial officer, Andrew Noble, has stepped down.