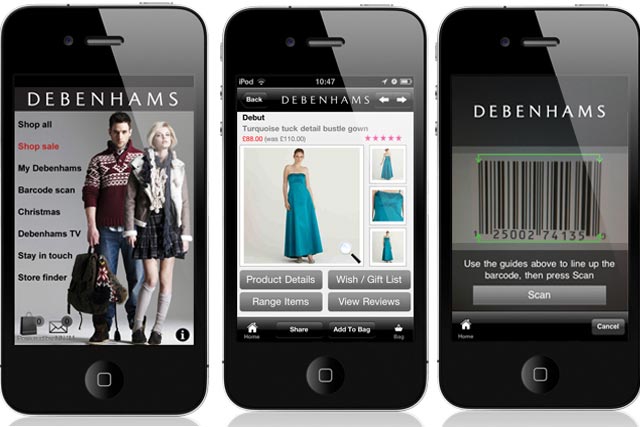 Debenhams' iPhone app has been used 90,000 times, for sales worth more than £1m, since its launch in October, according to a company statement.
The Android app features a barcode scanner to check prices and reviews and to activate QR codes for offers or promotional media. According to the statement, this is the first barcode scanner for a high-street retailer.
Harriet Williams, head of digital development for Debenhams, said: "Our iPhone app has already seen 2.4 million shopping sessions, with 110,000 customers using the app more than five times.
"Launching on the Android and Nokia platforms opens Debenhams mobile shopping to millions more customers, bridging the gap between the high street and Debenhams.com
"Acting as a pocket personal shopper, downloading the Debenhams app means getting lost, not being able to find your size, and having to carry heavy bags home are pitfalls of shopping trips past."
The Apps also carry wish lists and store finder features.
Debenhams is pushing hard into fashion. It recently launched the 'Feel Fabulous' campaign, and digital and mobile deals with Foursquare.