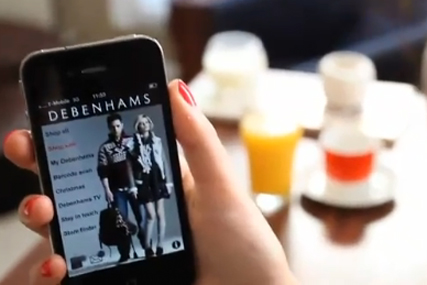 Sharp, who has been at the retailer for three years, will take over in September. Templeman will remain at the business as a consultant for up to a year after his retirement.
Nigel Northridge, chairman, Debenhams, said: "Rob Templeman has made a huge contribution to Debenhams over the past eight years and the board is grateful for the leadership he continues to show.
"We are delighted that Michael Sharp will succeed Rob as chief executive, which will ensure continuity of management and strategy.
"His commitment to and knowledge of Debenhams are second to none and he has played a key role in managing the business at the highest level as deputy chief executive."
Templeman said: "Michael and I have worked together extremely closely for eight years and I know that he has the talent and experience to lead Debenhams forward.
"I will remain fully engaged in managing the business until I pass on the baton to Michael in September and look forward to continuing my involvement for another year after that as Michael and the board see fit."
In January Debenhams, which has 167 stores in the UK, reported a decline in sales due to the weather, but a surge in online sales. Like-for-like sales rose by 0.3% in the 19 weeks to 8 January but the brand's online sales rose by 88.5% over the same period.