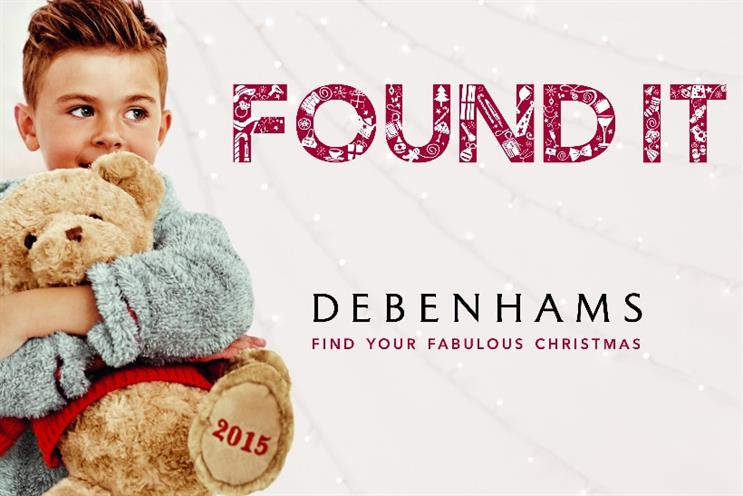 Last year Debenhams took a new tact in its Christmas marketing, focusing on gifting instead of fashion and adopting a new 'Found It' theme. It is continuing this for 2015 with an integrated campaign that will use celebrities, such as Dawn French, Sarah Millican, Jamelia and James Nesbitt.
Debenhams is this year hoping to create a stronger emotional bond with customers by focusing on Christmas shopping as a personal experience. It will more explicitly acknowledge customer personas in the creative including; 'Found It For the fashionista'; ' Found It For the girl who likes to sparkle'; 'Found It For the weekender'; 'Found It For the one you love'; and 'Found It For the littlest one'.
Debenhams is also shortening the TV ad length to 20" and 10" to double the amount of times customers will see the ads.
Richard Cristofoli, Debenhams marketing director, said, "Feedback on our 2014 campaign was extremely positive and we are pleased to return with an even stronger emotional connection this year.
"Our campaign is multi-channel and seeks to make smart use of resource with for example, shorter length TV ads that see us deliver a higher frequency of media."
Press, social media, influencer marketing and in-store activity will all start over November, with TV launching later in the month. Creative agency JWT, production agency Hoi Polloi and Debenhams in-house creative team worked on the campaign.