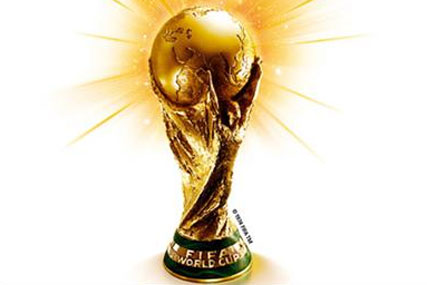 An independent report into free-to-air listed events led by broadcaster David Davies and published in November, recommended that events such as the Open Golf Championship and the entire Rugby World Cup tournament be protected for free to air TV.
A DCMS consultation on the proposals closed in March and the department received more than 100 submissions, 18 of which were from major organisations.
In a statement, Robertson said: "I fully support the principle of protecting major sports events for free-to-air coverage. But with digital switchover concluding in 2012, this will result in the widespread availability of a significantly increased number of television channels, many of which will be free-to-air.
"Add to this the BBC's Strategy Review, which will cover sports rights, and the Ofcom Pay TV Review, the broadcasting context for this decision is increasingly unclear."
The announcement means the current list, drawn up in 1998, will remain in force.
Martyn Thomas, chairman of the management board of the RFU, said: "The Rugby Football Union welcomes DCMS's decision. It was always our view, and that of other rugby authorities affected, that the existing model allowed us to invest the most amount of money back into the community game."
Group A (Full Live Coverage Protected)
The Olympic Games
The Fifa World Cup Finals
The European Football Championship Finals
The FA Cup Final
The Scottish FA Cup Final (in Scotland)
The Grand National
The Wimbledon Tennis Finals
The Rugby World Cup Final
The Derby
The Rugby League Challenge Cup Final
Group B (Secondary Coverage [highlights] Protected)
Cricket Test matches played in England
Non-finals play in the Wimbledon tournament
All other matches in the Rugby World Cup Finals
Six Nations Rugby matches Involving Home Countries
The Commonwealth Games
The World Athletics Championship
The Cricket World Cup – the final, semi-finals and matches Involving Home Nations' Teams
The Ryder Cup
The Open Golf Championship
An independent advisory panel chaired by ex-FA executive director Davies recommended Group B be scrapped and the following events protected:
Group A (Full Live Coverage Protected)
Summer Olympic Games (recommend de-listing Winter games)
The Fifa World Cup Finals
The European Football Championship Finals
The FA Cup Final
The Scottish FA Cup Final (in Scotland)
The Grand National
The Wimbledon Tennis Championship in its entirety
The Rugby Union World Cup in its entirety