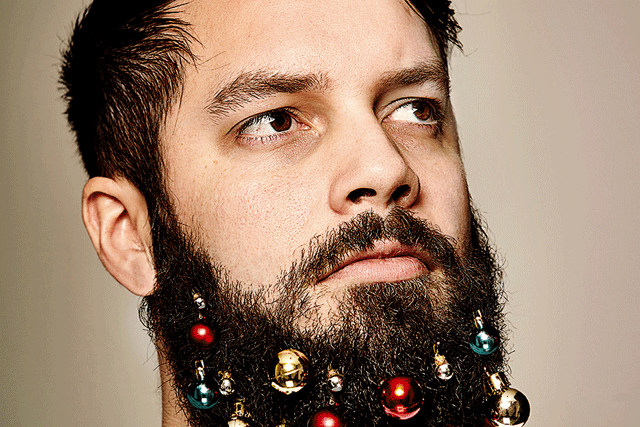 At least that's what Mike Kennedy and Pauline Ashford, creatives at Grey London, think.
The pair came up with the idea of Beard Baubles – small Christmas baubles to adorn people's beards – created the packaging, procured and packed the baubles and are distributing them to customers.
They set up a partnership with Jimmy Niggles, the founder of Beard Season, a charity that uses beards to spread awareness of skin cancer. Beard Season will receive all the proceeds from the sale of the baubles.
Packs have 14 multi-coloured baubles – 10 big and 4 small – and can be bought here.
Grey will use pictures of its staff modeling the beard baubles as its official agency Christmas card.
Given the above average quotient of bearded men in adland, Campaign foresees a rather glitzy work Christmas party season ahead.