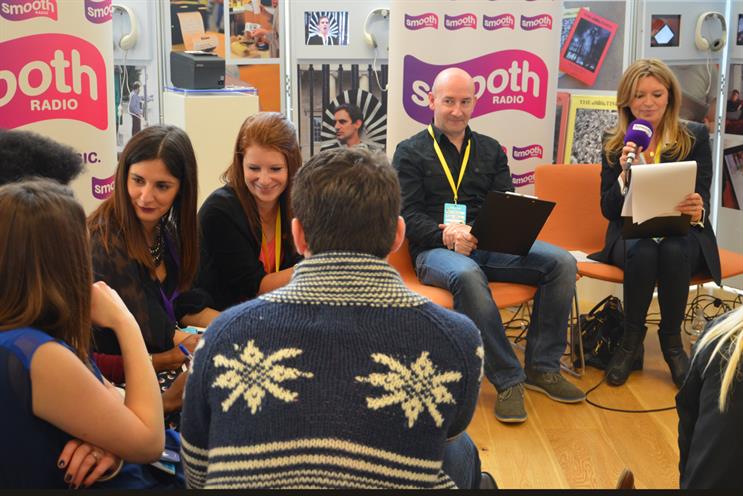 Mindshare's third annual Huddle conference took place at its London headquarters last week. More than 1,000 marketers, technologists and media executives gathered to discuss what the future holds for everything from the economy and innovation to football and travel in the capital.
The event itself seemed to highlight the new age of collaboration in media. With 120 breakout sessions held across two floors of Mindshare's sprawling St Giles office, this year's "interactive non-conference" proved to be another fascinating day.
In one session, the director of Facebook's London engineering office, Philip Su, talked candidly about the challenges facing the social network and its approach to meeting them. He admitted that, despite its commercial success on mobile, there are still a lot of "quality problems" to tackle.
He said that Facebook is accessed on Android by more than 5,000 different types of devices every day, and explained: "One of the problems we have is that, on Android, there is a far bigger constellation of device profiles – cheap devices with little memory; you have a huge number of devices – so it's really hard to test all of those devices."
On the iPhone, one problem is just how long it takes to load the news feed. Su added: "You open the application and it's 14 seconds, and its usually the thing that was on 20 minutes ago when you checked." Such aesthetic user issues may not seem like big problems for the company right now, but Su says they represent big challenges.
Su also said that creating advertising that is not seen as intrusive and adds value is a top priority.
Meanwhile, in a session on "the post-PC era", Russell Buckley from AdMob, the mobile advertising network bought by Google in 2010, explained why industries repeatedly failed to see the new developments that were set to wipe them out.
From the music business to the makers of pocket calculators and alarm clocks, companies were outpaced by the rapid growth of technology, which, according to Moore's law, doubles every 18 months to two years. This makes it hard to identify a new technology that will knock you out until it is too late. "People underestimate how quickly things change," Buckley said.
Buckley presented a number of businesses that he believes will transform the world over the next few years. He introduced Matthew Agnes, a product lead at Foodity, which links online recipes to supermarkets, so that customers can easily buy the ingredients they need.
Another business to watch, according to Buckley, is the social media analytics company PeerIndex. The service, which was set up by the former journalist Azeem Azhar and the ex-Economist editor Bill Emmott, allows users to assess social media influence.
On the subject of change, News UK was among the media owners with a strong presence this year. To the delight of many, the company brought with it the football Premier League trophy and also held a photo competition called News 3.0 #huddletolife that challenged delegates to capture a moment. The winning shot was by Mindshare's head of strategy, Alistair Green (pictured, above), and was a great example of experimental news.