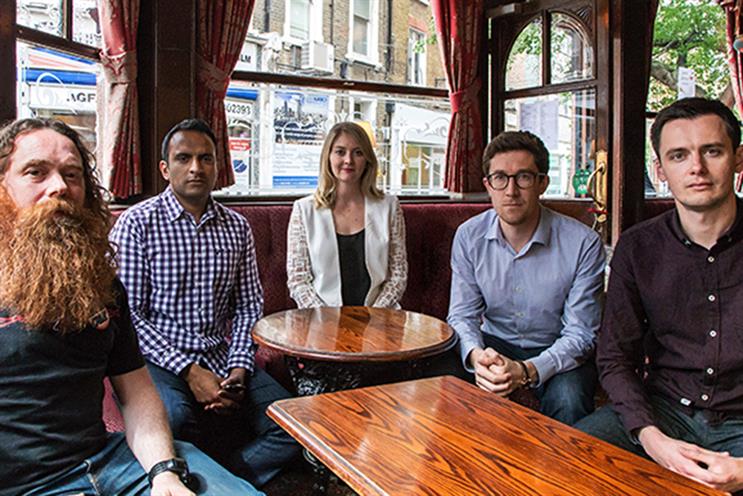 There's an air of defensiveness being adopted by agencies and the industry at the moment, with a renewed focus from some quarters on every aspect of our structures and processes.
Can we offer the right combination of integrated thinking with specialist knowledge? Do we have the required firepower to deliver the requirements of modern campaigns? Are we modelled effectively to deliver cost effective production for our clients?
As a digitally-led creative agency we've keenly felt these challenges.
The "digital" label is a tricky one. All too often it's talked about as a channel through which to communicate with people, which it is not. Digital is a way of working, and a set of principles based on how we can effectively talk to a connected consumer.
The best agencies with that label have built their models and processes around those principles and are often great at ideas that are not bound by channels, but work across all the connections people can have with a brand. That makes us brilliantly able to answer the integration challenge.
That's not to say all is rosy.
Too many campaigns from digital agencies have been obsessed with short term, measurable, digital outcomes. While views, likes and shares do have their use, they often do not add up to creating long-term brand or business value.
And in truth there has been an acute shortage of people within those agencies with the experience needed to address this issue.
The simple answer is to hire great strategic and creative talent with backgrounds in long-term brand-building, an approach we've been taking over the last year. Like all simple solutions, the execution has been more complex.
It's not as simple as hiring based on the skills you need, you need people who can operate within a modern agency structure and culture.
We need people who are comfortable getting stuck in at every stage of the process, bringing their unique background and capability to bear throughout the creation and delivery of ideas.
Finding those people has been hard, but on joining they have had an immediate impact in elevating our work.
That makes me suspect that many agencies face a greater challenge on the road to proper digital integration, because they aren't yet structured to accommodate digital thinking.
While many are furiously hiring digital talent, sticking those people within a traditional agency structure and processes won't solve the problem. At worst it creates bolt-on digital teams who are involved in the fringes of the strategic and creative process.
For those agencies successful integration of digital will need existing rule-books to be ripped up and new ways of working adopted, which will take time and money.
Getting the model right is only part of the solution to creating great work. Great multi-channel ideas require great multi-channel execution, which in turn requires a huge breadth of production capability or a long list of trusted partners.
Inevitably this has raised questions about the cost-effectiveness of decoupling. Much discussed elsewhere, suffice to say that care and craft in the execution of ideas is a clear value that agencies bring, not just a cost.
Deep Focus London's production capability is aided by being a newly expanded global agency, and all the advantages that scale brings. But even without that, there are growing numbers of creative crafters in the agency.
These are the creatives who turn their passion for making stuff in their own time into a profession. With the barriers to making things never having been lower, we now have people in the agency who are constantly honing their craft.
For the time-being that bears most fruit in the digital content space, but I believe that these emergent makers will have a significant impact elsewhere.
Inevitably we'll continue to tweak, tinker and re-engineer ourselves as a creative agency. But, for now, there's every reason to be optimistic about the future.
Iain Matthews is the chief strategy officer at Deep Focus London