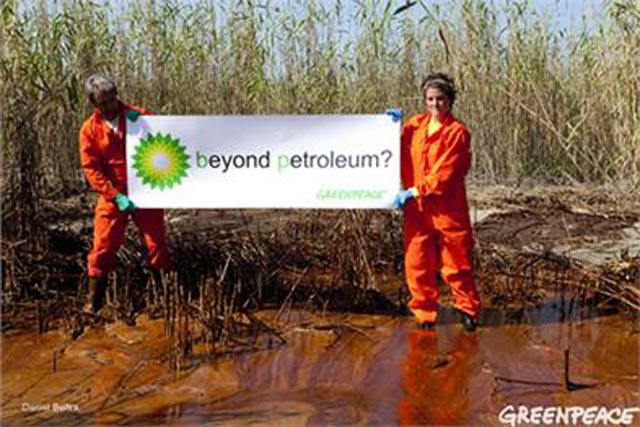 The loss is the first the company has reported for 20 years, although operations returned to profit in the last quarter of 2010. BP has sold assets in South America, North America, the Middle East and Far East to claw back the funds it has spent on the Gulf of Mexico clear-up.
As part of the work to mitigate the impact of the oil spill in the Gulf of Mexico, BP has pledged to fund marketing campaigns around the affected areas.
BP said these include "$10m a year to the Louisiana Wildlife and Fisheries Foundation for the marketing of Louisiana Gulf seafood," in addition to "$30m over three years to the Louisiana Department of Culture, Recreation and Tourism to support the marketing of Louisiana as a tourist destination".
Bob Dudley, the BP chief executive who replaced his embattled predecessor Tony Hayward in October last year, said: "2010 will rightly be remembered for the tragic accident and oil spill in the Gulf of Mexico, and it is clear that as a result, BP is a company in transition.
"I am determined that we will emerge from this episode as a company that is safer, stronger, more sustainable, more trusted and also more valuable."
Dudley said 2011 would be "a year of recovery and consolidation, as we implement the changes we have identified to reduce operational risk and meet our commitments arising from the spill.
"But it will also be a year in which we have the opportunity to reset the company, adjusting the shape of our business, and focus on growing value for shareholders."
BP set up a £12.43bn ($20bn) trust to satisfy future claims made under OPA 90 (Oil Pollution Act 1990) legislation.
However, the company is prepared to make further payments.
BP's results document reads: "The establishment of this trust fund does not represent a cap or floor on BP's liabilities and BP does not admit liability for this amount."
BP suspended its marketing activity following the disaster, but has since tripled spend to deal with the poor publicity.