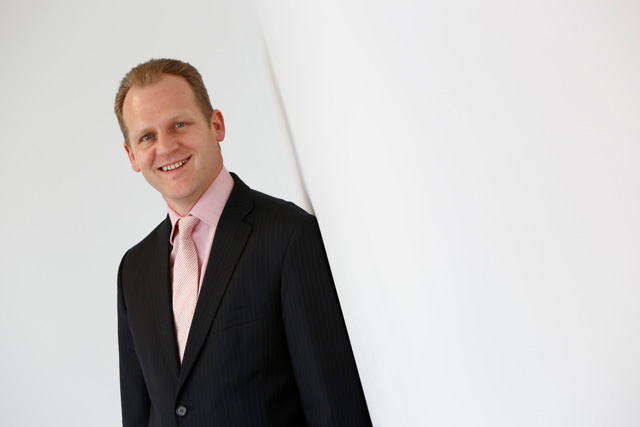 The marketing industry is undergoing the biggest paradigm shift in its history, leaving marketers racing to adapt and keep up with consumer demands.
Driven by the digital revolution, every element of brand engagement is changing. In return for sharing great swathes of information about themselves, consumers expect to be marketed to as individuals, not a demographic. Big data is driving total personalisation of marketing, making yesterday's segmentation theories outdated and irrelevant.
To contextualise the scale of traditional marketing apathy, it's worth considering that consumers are hit by about 2000 messages in any given week, but only four leave a positive brand impression. Today, every marketing communication has to be relevant, valuable and meaningful on an individual basis.
Understandably, the scale of this challenge is proving daunting to marketing professionals. Many, particularly at more senior levels, have been trained in traditional marketing methods, leaving them out of their depth in today's digitally driven world. A recent Adobe study, tellingly titled "What keeps marketers up at night?", showed that 76% of respondents thought the industry has changed more in the past two years than the previous 50. Less than half of those who took part in the study felt they were highly proficient in digital marketing, while 68% felt more pressured than ever to show ROI. Is it any wonder the study revealed such deep-seated professional anxiety when 82% of respondents admitted to learning digital marketing on the job?
Digital marketing skills are entirely different from those learned by traditional marketers; these days, for every Don Draper you need a numbers geek who lives for measurement and analysis.
Each distinct discipline of digital marketing comes with a raft of ever-changing tools and programmes that need to be mastered; it's futile to think marketing teams can simply wing it in these ROI-driven environments without proper education in digital skills.
The marketing industry has previously let itself down by not investing enough importance in formalised digital training, an approach that undermines the status of the profession and potentially scares off the brightest talent from considering it as a bona fide career option. In most other professional disciplines we have agreed certification and education standards. For example, we wouldn't dream of engaging a solicitor who doesn't have their LPC, or letting an accountant loose on the company books without an ACA or equivalent certification; so why as an industry are we happy to let digital marketers gamble away millions of pounds a year without any agreed qualification to show they are competent to make those decisions?
The industry needs a globally agreed standard; a certification that guarantees a professional has been trained, tested and achieved agreed competency levels in relevant digital skills. Employers need a standard they can trust, and equally employees need a standard they can rely on to ensure they are armed with the latest digital marketing knowledge and do not feel out of their depth in their rapidly adapting roles.
At the Digital Marketing Institute, we are calling for that change. In a rush to "up-skill", marketers have previously been let down by a lack of industry approved and accredited education programmes. In response, we have brought the industry's leading brands and agencies together to define exactly what skills professionals now need. The Digital Marketing Institute's Syllabus 4.0 is the product of this; with it we are creating a globally standardised, accredited education framework for the sector. It will be lectured across our international programmes, producing an estimated 6000 digitally skilled marketers in 2014 alone.
The pace of change in marketing isn't going to subside. The world continues to speed up, real-time advertising is just around the corner, and digital marketing disciplines are devolving and specialising as they mature. Marketers are going to have to be continually adaptable, and tradi­tional education models simply cannot meet the pace of change. Culturally, we need to stop looking at education as a life stage we've completed and start seeing it as a continual process throughout our professional lives.
---
Ken Fitzpatrick is chief executive, Digital Marketing Insititute