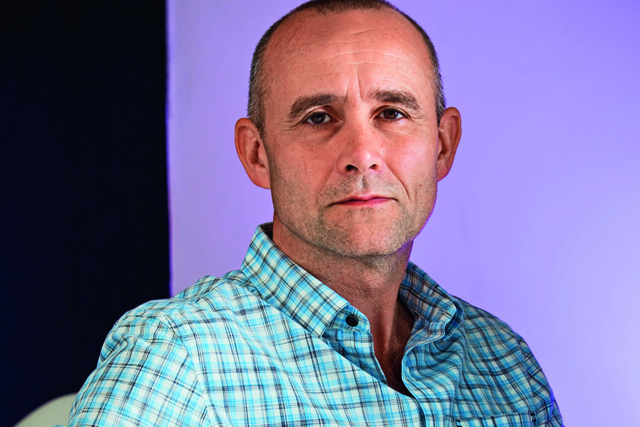 Design has always been valued as a key element of the overall communications mix. However, there is no doubt that it is taking a more central role at the heart of brand-strategy development and brand communications. But what do we mean by "brand design", and what is its role?
While most now recognise that design is about much more than good graphics and packaging, at Echo we believe that brand design is the brand – and that everything should start with the product or service.
For us, it's about helping brand-owners think deeply about the relationships between product, user and brand, and thereby define the brand purpose underpinned by a human truth. Only with a clear understanding of these essential relationships can you start to consider how the brand should
visually manifest itself, not just in design, but across all touchpoints.
It doesn't stop there. Brand design is also about understanding how products need to behave in a brand-like way – delivering relevant and engaging user experiences, both functionally and emotionally, from the first interaction at shelf right through to disposal.
It is a truism that advertising agencies used to lead everything to do with brand; often resulting in communication strategy masquerading as brand strategy.
Times have clearly changed. The nation no longer reads the evening paper before switching to one of four television channels at 6pm. The digital revolution has caused communication channels to become increasingly fragmented; this has resulted in niche, sophisticated consumer groups. A new generation of marketers knows that it is no longer possible to target all consumers at once. They can cherry-pick specialist agencies with the most appro­priate expertise for each communication task. As a result, brand strategy and thinking can now come from a variety of sources.
Marketers need a clear vision and understanding of brand purpose in order to successfully orchestrate different agencies without creating confusion about what the brand stands for.
Since consumers connect with products on a daily basis, marketers are realising that product focus should be central to their brand – something Echo has advocated for years. Looking down supermarket aisles, it is clear that brand design has been playing a vital role, but with a primary focus on standout – and it's easy to say "Job done". Most brands are well-designed and achieve a level of impact that performs well in research.
However, this focus on standout is "skin deep" design, and simply isn't enough to truly compete. "Hollow" brands may achieve standout and deliver short-term success, but fail to earn consumer loyalty over time, let alone advocacy. True brand design creates experiences that go beyond packaging and actively enhance users' lives.
Sure deodorant is a good example. The brand idea, "elegant performance", is manifested in the design and graphics, as well as the 3D structure. With the waisted can and soft-touch activator, the product behaves in a brand-like way, engaging the user throughout his or her experience. Of course, there is also a significant role for brand design to play when it comes to the hot topic of sustainability: Sure's compressed can provides the same amount of protection with a 28% reduction in materials.
So, successful brand design delivers engaging user experiences. You don't have to look far to identify who's getting it right – Dyson, Nike and Innocent. These brands not only have clearly defined philosophies; they live and breathe their brands through every user touchpoint. In our world, this is an
approach and a way of thinking that also drives innovation and future "visioning", creating and shaping the brands of tomorrow.
So the world has changed. Brand design is more important than ever. It's the purest articulation of the brand idea and should drive all brand communication.
To deliver success, you need to start with the product, understand the relationship between the user and brand, and clarify brand purpose.
---
Alastair Jones, head of client services, Echo
---
See more inisght on brand design