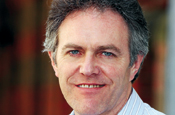 Last week, the IPA and ISBA resigned as JICIMS shareholders, leaving the Association of Online Publishers and the Internet Advertising Bureau to form the new body.

The move came after the four organisations were unable to commit to the estimated £15 million required to fund the joint industry committee model for three years.

UKOM says it aims to deliver an industry-approved online planning currency and go to market with a revised tender during Q1 2009.

Guy Phillipson, the chief executive of the Internet Advertising Bureau, said: "All the important technical groundwork has been done, and we're confident UKOM can move quickly to deliver the online planning currency advertisers and agencies have been waiting for."

Peter Bowman, the general manager of UKOM, said: "We can't lose sight of the fact that this medium will benefit from agreed planning data. After so much emphasis on structure and funding, we can get down to the important business of supplying that data, and everybody it data to mutual advantage."

The new body will also aim to ensure that the approved solution can be compatible with the online population survey which JICIMS launched in 2006.