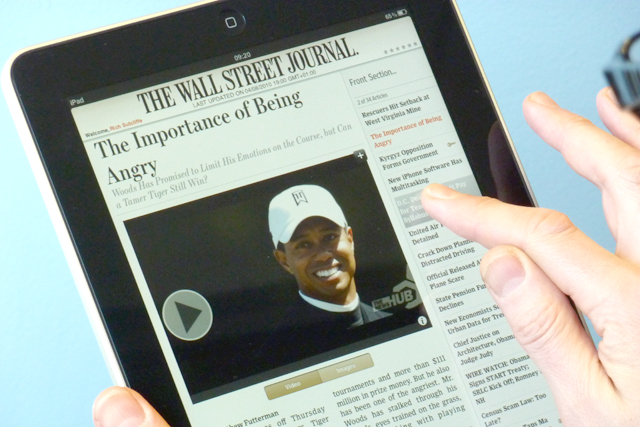 The Daily will be unveiled by News Corporation chairman Rupert Murdoch and Apple vice president of internet services Eddy Cue at the Guggenheim museum in New York.
Murdoch believes digital tablets will offer a much-needed fillip to the newspaper market. The launch of The Daily marks a significant step by News Corporation to cash-in on their popularity.
Rumours in the press suggested the title would launch on 19 January but it is thought to have been delayed because of technical glitches.
The Daily has been touted as an iPad newspaper, although News International sources say it will run on other tablets. It is the first paper to be designed for, and run exclusively for, tablets.
The digital publication will be initially available in the US.
The newspaper is expected to cost $0.99 a week. Rupert Murdoch has erected paywalls around most of his premium sites, including The News of The World, The Times, The Sunday Times, and WSJ.com.
Virgin's new lifestyle magazine for men, Project, said to be designed for the iPad, launched in December, backed by Lexus, and American Express.
Murdoch first disclosed his plans for The Daily back in November last year when he revealed details to The Australian Financial Review.
News International was unavailable for comment.