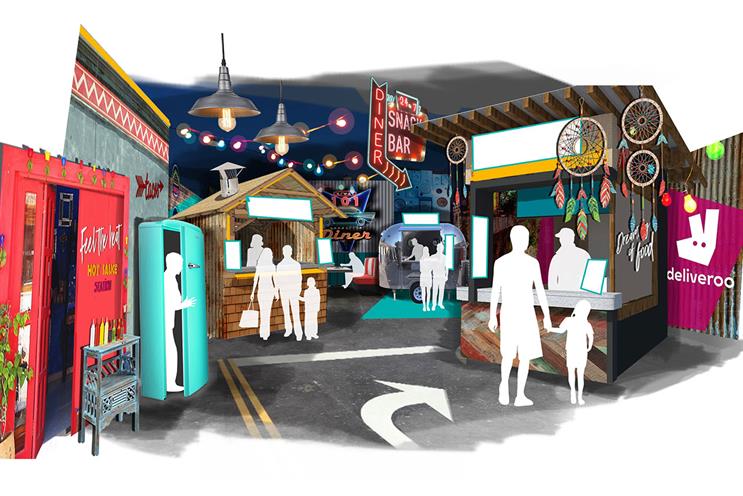 Deliveroo is hosting five food festivals around the UK in the summer with live music, food and even hidden doorways.
The "World of food" festival will take visitors on a journey through the "House of Roos" bar, where a secret entrance will give them access to a hidden diner serving American classics.
After locating and walking through a fridge door, visitors will find a Vespa, which will mark another entrance to discover Mediterranean bites with an Italian backdrop.
Attendees can also hop on to a tuk-tuk, which will transport them through an Asian experience, where they will discover an array of food stalls. There will also be chill-out zones where visitors can buy drinks and enjoy live music.
The pop-up will be in Bristol, Leeds, Liverpool, London and Manchester between 15 June and 24 August.
Its partner restaurants are Shake Shack, Zia Lucia, The Athenian, Bird, Benito's Hat, Chakra, Honi Poké and Rosa's Thai Cafe.
Emily Kraftman, marketing director at Deliveroo, said: "With Deliveroo, our customers can eat what they want, where they want, when they want – and through the 'World of food', they can do just that. This is a festival for anyone and everyone, so gather your friends and family for a fun, food-filled, free day out."