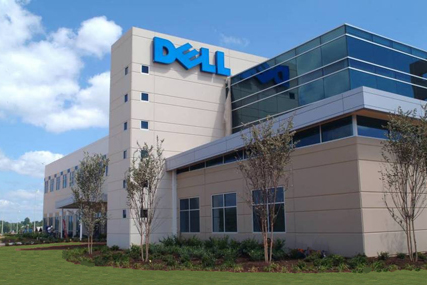 The pitch is being handled by search consultancy Select Resources International.

Dell is now understood to have come to the end of its three-year full-service contract negotiated by the previous Dell global marketing head Casey Jones, with the agency's parent company WPP Group.

Despite a representative from the corporate communications team at Dell denying any type of review on the Dell creative or media business just eight weeks ago, to Campaign, the Texas-based computer giant has now confirmed that a review of this business will go ahead.

Dell spokespeople have told US media outlets that the company thinks it is "appropriate" to review parts of its creative account.

However, Dell has insisted that the review does not include the media assignment, currently held by WPP sister agency MediaCom, or the Dell branding business also held by Y&R Brands.

Senior worldwide sources at MediaCom have consistently denied any type of media review of the Dell business, which is worth £1.3bn (£850m) in media alone.

Corporate Communications representatives at Dell's offices in Texas said that any type of creative or media review was "not happening" when called by Campaign in July.

However, one top-level WPP source has suggested that the network is looking to force an official, expanded pitch from next January, to November this year.

To house the business, WPP set up a stand-alone agency Enfatico, which dealt with both the media and creative accounts when it won the $4.5bn (£2.9bn) business.

However, in April 2009, WPP folded Enfatico into its Y&R Brands division.

At the time, an Enfatico spokesman said the move was a "strategic decision" that allowed Enfatico "to tap Y&R's available resources for Dell and other clients".

In early 2010, WPP's Cohn & Wolfe Group division and its PR agency Axicom, absorbed Enfatico's US and European PR team.

At its largest, Enfatico had 1,000 staff, but was a victim of the global recession and had to cut back staffing numbers by 8% in February 2009.