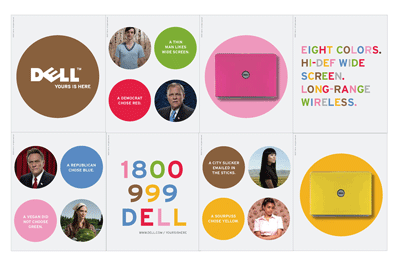 The company has announced that sales have been boosted by Twitter followers clicking through from tweets to purchase products on its website.

Dell, which has had a Twitter presence for two years, tracks sales generated via the microblogging service with proprietary software. It has generated more than $1m (£600,000) in the last six months alone.

The PC maker recently ranked ninth in Revolution's '100 most mentioned brands on Twitter', behind Guardian and Microsoft. Starbucks took the top spot in the survey carried out by i-level Jam.

However, £1.8m in sales is a drop in the ocean for Dell, which is the world's second largest PC manufacturer. The company posted $12.3 billion (£7.5bn) of revenue in the first quarter of the year alone.

Twitter is planning to launch a range of tools later this year aimed at helping companies like Dell use the microblogging service, co-founder Biz Stone revealed.

Stone told Revolution that Twitter's long awaited commercial model is likely to focus on generating revenue through add-on tools aimed at businesses of all sizes, rather than advertising.