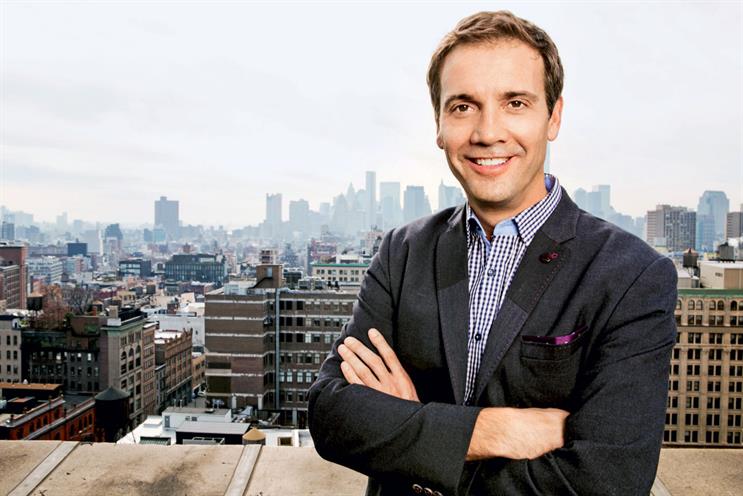 Thirty years ago, I dreamt of being a downhill ski-racer. Now I'm running the international business of a global media technology company. Predicting the future can be chal­lenging, nowhere more so than in the digital industry.
Certainly, the world we inhabit today is very different to the one in which both this esteemed publication and AOL came into existence.
Back in 1985, we were still in the early stages of creating the internet phenomenon we know and love today, and 2015 was the stuff of Hollywood fantasy, as typified by Marty McFly's time-travelling adventures in Back To The Future II.
Hoverboards and flying cars may not be mass-market products just yet, but the rate of change across our industry has been undeniable.
At AOL, we have learnt how important it is to adapt and innovate. As we too celebrate our 30th anniversary this year, here are the four trends that I predict will define our business:
Rise of multiscreen dominance
The TV industry is about to witness major disruption. Changes in media and content consumption mean we are moving away from the dominance of one big TV screen to multiple screens and devices, including the likes of Apple TV and Samsung TV.
Sight, sound and motion will continue to fuel consumption, but we will see a huge dilution in the TV marketplace, leading to a shift from device-centric to people-centric marketing.
Driving this explosion will be a greater emphasis on programmatic capabilities across every screen, including linear TV. By bringing together smart data and insights across all screens, advertisers can adopt a truly integrated approach while engaging with consumers at scale.
Openness
Open platforms will begin to yield huge benefits.
The surge in the open web and device usage has upended the way brands connect with consumers. A reliance on multiple point solutions, with no clear unified view of their efforts, means advertisers are navigating a costly and restricted way of doing business.
Open platforms will be the only sustainable approach for advertisers, allowing them to capitalise on flexible data integrations, inventory, creative optimisation and attribution.
Consolidation
Consolidation and simplification in our industry are inevitable. Currently, there are too many players and intermediaries, resulting in a technology landscape that is too chaotic. As consumer behaviour shifts, we need to cut out the waste and break down the silos.
It's not rocket science: simplifying the process will only increase efficiency.
People power
The yuppie has become the legacy of the 80s – defined by their aggressive attitude, money was valued above all else.
Today, we are in the middle of a tech revolution that is changing our practices and shifting the parameters of what success means. Great work cultures and giving back are becoming new currencies to attract talent.
Of all the predictions in Back To The Future II, the internet is noticeable for its absence. This modern breakthrough has created vast change and, as the technology continues to evolve, the necessity to nurture and upskill our staff grows.
Human knowledge and talent will still be vital 30 years from now. In order to retain the right people, we must think beyond purely monetary gains and create the right work environments that will empower and fulfil future generations.
In 2015, I'm still dreaming of being a downhill ski-racer. But I'm also trying to create positive change in what is an extremely exciting time for our industry.
---
Q&A
What should everyone in marketing or the media have accomplished by the age of 30?
Developed an appetite for change.
All around us, everything within our working world is changing at great speed and it's always good to remember that change can bea very good thing.
You've got £30 burning a hole in your pocket: what do you buy?
I'd buy a bottle of Clos des Papes. Rated as the best wine in the world in a blind test of 1,500 wines and, considering it's only £30, a bargain.
What's something you can do in 30 minutes that will change your life?
Sweat every day. A healthy body leads to a healthy mind.
If you could wind the clock back 30 years, what would you do?
I would definitely invest in Apple and I would not be a pain in the ass for my parents!
Graham Moysey is the head of international at AOL