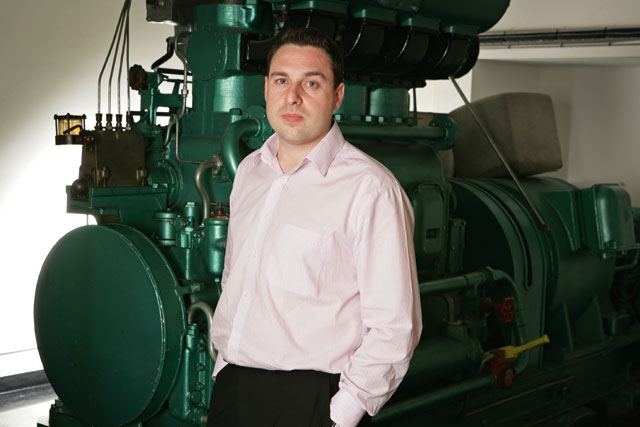 We have always loved an abbreviation in our industry, but there is a particularly rich tapestry of new abbreviations on the scene at the moment. One in particular stands out in the level of buzz around it, though, and that is the DSP.
DSPs, or demand-side platforms, to give them their full name, are a new(ish) way to manage online display inventory buying in real time through the rapidly growing display auction sector (aka ad exchanges).
The digital ecosystem is becoming increasingly fragmented and complex with the introduction of more and more auctions for online display. Operating across multiple auction environments requires a huge amount of resources and technology to turn the constant flow of data into insights and actions. Much like search bid management tools, display now needs a platform that can manage this process, and the DSP is that tool.
1. In essence, digital media is rapidly becoming akin to the stock market, with the need to constantly find smarter and better ways to inform the buying process, in terms of when and where to place your ads and the appropriate price point. Within this environment, the DSP is the online dis- play equivalent of a stockbroker's trading platform, providing a one-stop shop for managing auction bids and analysing performance.
2. There are several benefits to a DSP, such as automated out-of-hours management and the ability to set up bid rules for how the process should be managed when the price and/or performance fluctuates. However, one of the real positives is that it frees up resource to focus efforts on adding value through smart strategies and tactics, rather than spending a significant amount of time arranging the buy, as is traditionally the case with online display.
3. DSPs are only as good as the inventory pools they can tap into, however. Currently, a lot of premium inventory is not available through ad exchanges due to publishers fearing it will become devalued, so the impact of DSPs is mainly being felt across remnant inventory. Where premium inventory does exist, it is often bought through private areas arranged between the publisher and the agency. In time, publishers will make an ever-increasing amount of their inventory available to the public parts of these platforms once they gain confidence in the price they will achieve. In all of this, the real losers are expected to be the networks as DSPs allow agencies and publishers to take back control of those portions of the budget.
4. As well as driving major shifts in buying techniques, DSPs are also evolving planning techniques. Planners are moving to become similar to fund managers, constantly assessing and refining their portfolio to produce the best performance and to mitigate risk. The real-time world has less emphasis on targeting audiences and environments using reach and frequency planning techniques, and instead places more on identifying individuals who fit into niche segments that are proven to perform historically across behaviours, interests, intents, context, environment and actions, often irrespective of the environment they are in.
5. There are many DSPs, each with subtly different USPs. Some of the larger players are MediaMath, Invite Media, DataXu, AppNexus and Efficient Frontier. Not surprisingly given the similarities to search, many of the leading players have connections to search engines in one form or another. Google owns Invite Media and Microsoft is backing AppNexus, while Efficient Frontier has been a search management platform historically. The ad exchanges that feed into DSPs are also heavily search-influenced, with Google owning DoubleClick, Yahoo! owning Right Media and Microsoft owning Microsoft Exchange (formerly AdECN).
6. The future of all media planning and buying is through auction-based platforms and, hence, having the right technology in the hands of the right people is key to delivering competitive performance levels. DSPs do not solve all the associated challenges of working across multiple auctions, but they do make it a lot easier to manage. The DSP space is evolving rapidly and is an area to keep an eye on. We can expect to see the amount of inventory managed by them to increase substantially.
Nick Ellsom is the head of digital at PHD.
WHAT IT MEANS FOR ...
ADVERTISERS
- The great news for advertisers is that this offers the ability to increase performance and reduce wastage through identifying which segments, sites, creatives and environments work hardest for their budgets.
- It also requires more management and an increased level of sophistication with data and technology, so fees around this area are higher than the levels currently seen in online display. The improved performance should more than compensate for this difference, however.