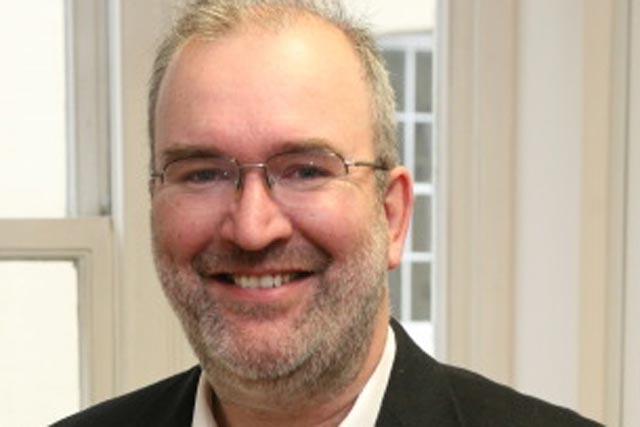 No one would disagree that "we live in interesting times". Even within our micro media environment.
Indeed, so much is changing, driven by the literal and metaphoric emergence of Silicon Valley over Madison Avenue and all that such a seismic change entails, it can be hard to decipher the real drivers and their impact.
In one particular area however, there is no doubt, DSPs and SSPs (demand and supply-side platforms) are set to revolutionise the media-planning and buying industry, with RTB (real-time bidding) projected to take up to 50% of the US market's online display and video inventory by 2012, with Europe and Asia expected to be not far behind.
For decades, media planners and buyers have constructed and negotiated schedules around demographic and psychographic proxies for real behaviour, and then bought the media for as low a CPT (cost per thousand) as possible with, what some would say, is one eye on quality.
Now they can focus on consumers in relevant segments and follow them around the web with increased precision, serving appropriate content at the right time, as well as honing in on those consumers who exhibit particular behaviours and/or who can be identified in very specific environments – ie behavioural and contextual targeting.
This of course will all now be subject to EU privacy legislation, but putting that aside for the moment, let's concentrate on a media marketplace not so far away and look at how brand owners will be affected. Let's start with the positives:
There will be a shift to outcome-based trading, whereby media owner inventory will be priced according to its direct value contribution to customer engagement and/or sales. Brand owners will therefore be increasing investing in activities that directly and measurably impact sales and/or other KPIs (key performance indicators).
Data analytics providers will encroach upon the traditional market research space, resulting in proxy metrics and representative panels being increasingly replaced by "end game KPIs and consumers". Brand owners will therefore be able to bring the traditionally disparate disciplines of performance management and decision-making much closer together.
There will be increased connectivity between retail sales data and media platforms, enabling brand-owner marketing activities to be more responsive to consumer behaviour (and potentially retailer demands!).
Brand owners will increasingly use platforms to buy media directly from media inventory owners, the early adopters of which are likely to be those involved in performance-based activities that will benefit from increased control of a critical sales channel.
The relationship between brand owners and their media agencies will change significantly. Some will choose to "downgrade" their relationships to one of pure trading supplier, whereas others will choose to "upgrade" the relationship to a strategic partnership level.
Either way, relationships with media agencies will need to be much better managed than they are currently – no longer will media be about delivering simple CPMs and indirect measures such as reach and frequency, but will be more directly linked to business impact, i.e. sales and engagement, measured by CPA (cost-per-action) and CPE (cost-per-engagement).
Even more importantly however, will be the change in the status of the media agencies, and the consequent change in their relationships with both brand owners and media inventory owners.
This last point is crucial, because 80%-plus of the $450bn (£279bn) media market is planned and bought through intermediaries, and for most brand owners, that means media agencies.
The largest media-buying group is WPP's Group M.
The views of Irwin Gotlieb, Group M's global chief executive, were reported in a Bloomberg Businessweek interview back in February, 2008, which stated: "As far as Gotlieb is concerned, the rules have changed. In a world where ads can be customised to the individual and every click and ad view measured, he says, advertisers and media companies alike will gladly pay for his quantitative expertise. In five to seven years, he predicts, he...will be an arbitrageur, buying ads in bulk, slicing them up for niche audiences, and reselling them at a premium.
"Then," said Gotlieb, "we don't have to be transparent."'
If this is broking, maybe we have something to learn from the City's "Big Bang". On the London Stock Exchange, there is a clear distinction between "jobbers" and "brokers".
According to recent reports, when the way London's financial services industry went through an overhaul of its practices, "one was to end the century-old distinction on the London Stock Exchange between jobbers and brokers – jobbers dealt as principals making markets in shares, while brokers were only allowed to trade on behalf of clients."
If inventory owners are the "jobbers" of the media industry and the "brokers" are the media agencies, and they are increasingly going to become one, does that then mean traditional media agencies as we know them today will split into trading and advisory (the same as investment banks), and brand owners will buy inventory across various trading platforms and sources, taking best advice from wherever that may reside?
Too far-fetched? In our view, change along these lines is a matter of when, not if, and those brand owners that embrace and prepare for this technology driven change will gain better media performance and business rewards.
These brand owners will adopt a much more proactive approach to media management, underpinned by more effective cost-to-service ratios, driven by remuneration schemes with payment linked to real business results, rather than intermediated proxies. For all the potential upsides and opportunities, there are of course challenges and risks:
The contractual relationship between media agency, media owner (who could be the same entity) and brand owner will have to change, as will remuneration policies.
Transparency related issues will create "inefficiencies" in the value chain that will need to be addressed using new processes.
Brand owners will have to understand where resistance of self-interested parties dressed as protection from e.g. JICs, media owners, media auditors and others, is ultimately against their own long-term interest.
Migration from traditional intermediated metrics to new media currencies will not happen overnight and therefore there is a keen requirement to ensure value doesn't seep between the "transitional cracks".
As data becomes increasingly valuable, there will be a need for new approaches to data ownership, portability, hosting and adserving.
Many brand owners will find they become "accidental analysts", which could result in resource overload and information paralysis if data is not appropriately aggregated, filtered and displayed.
From our perspective, those brand owners that plan and act for change will be the winners. It will entail hard yards and open minds, but those who do not embrace this change could unsuspectingly end up at the wrong end of offloaded media, bought at the wrong price.